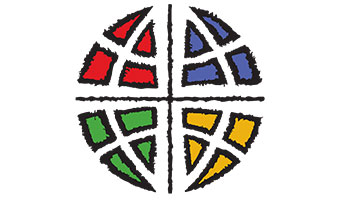 A Pastoral Message / Un Mensaje Pastoral Regarding the March 16 Atlanta Shootings
In English & En Español
Learn to do right; seek justice. Defend the oppressed. (Isaiah 1:17, NIV)
On behalf of the people of the Episcopal Diocese of Chicago, the Metropolitan Chicago Synod, Evangelical Lutheran Church in America, and the Northern Illinois Conference of the United Methodist Church, we condemn the shootings in metropolitan Atlanta on March 16 that left eight people dead and one injured. We recognize that these shootings were not a random attack. Six of the eight people killed were Asian American women.
These shootings are the product of a culture of violence, misogyny, and hatred against Asian American people—particularly Asian women and senior citizens—that has intensified over the last year. The onset of the COVID-19 pandemic has fueled a significant increase in anti-Asian rhetoric, hate crimes and acts of violence against our Asian American siblings. According to a recent report, Asian Americans have experienced a 150% increase in hate crimes in major cities over the last year, and "Asian American women reported harassment incidents 2.3 times more often than their male counterparts."
We acknowledge that this most recent event is another chapter in a long history of violence and hate directed at Asian American people, and we grieve the pain, fear and anger it has engendered. As we lift our hearts in prayer to God for the families, friends and neighbors of all whose lives were touched by Tuesday evening's shootings, we are reminded that God's response to our prayer is often a call to action for our communities.
Heeding God's call today, we recommit to standing up and speaking out against violence, hate, gender and sexual bias, economic discrimination, and racism of all types. We commit to establishing and deepening our relationships and partnerships with our Asian American siblings in Christ. In the wake of this most recent tragedy, we commit to listening more deeply to the particular challenges facing our Asian American siblings so that together we can work to combat the forces of evil and hate that provoke unspeakable acts of violence like the one we now mourn.
The Rev. Paula E. Clark, Bishop-Elect, Episcopal Diocese of Chicago
The Rev. Yehiel Curry, Bishop, Metropolitan Chicago Synod, Evangelical Lutheran Church in America
Bishop John L. Hopkins, Interim Bishop, Northern Illinois Conference of the United Methodist Church
This statement is endorsed by the Union of Black Episcopalians, the Very Rev. Kim L. Coleman, National President
###
Aprendan a hacer el bien, busquen el derecho, reprendan al opresor. (Isaías 1:17 NIV) 
En nombre de la Diócesis Episcopal de Chicago, del Sínodo Metropolitano de Chicago, de la Iglesia Evangélica Luterana en América y de la Conferencia del Norte de Illinois de la Iglesia Metodista Unida, condenamos los tiroteos ocurridos en el área metropolitana de Atlanta el día16 de marzo y que dejaron como saldo ocho personas muertas y una herida. Reconocemos que estos tiroteos no fueron un ataque al azar. Seis de las ocho personas asesinadas eran mujeres Asiático-Americanas. 
Estos tiroteos son producto de una cultura de violencia, misoginia y odio contra los Asiático-Americanos, en particular las mujeres asiáticas y las personas de la tercera edad, que se ha intensificado durante el último año. El inicio de la pandemia de COVID-19 ha impulsado un aumento significativo de la retórica anti-Asiática, los crímenes de odio y los actos de violencia contra nuestros hermanos Asiático Americanos. Según un informe reciente, los estadounidenses de origen asiático han experimentado un aumento del 150% en los crímenes de odio en las principales ciudades durante el último año, y "las mujeres Asiático-Americanas denunciaron incidentes de acoso 2,3 veces más frecuente que sus homólogos masculinos" 
Reconocemos que este evento reciente es otro capítulo en una larga historia de violencia y odio dirigido a los Asiáticos Americanos, y lamentamos el dolor, el miedo y la ira que ha engendrado. Mientras que elevamos nuestro corazón en oración a Dios por las familias, amigos y vecinos de todos cuyas vidas fueron afectadas por los tiroteos del martes por la noche, recordamos que la respuesta de Dios a nuestra oración es a menudo un llamado a la acción para nuestras comunidades. 
Escuchando el llamado de Dios hoy, volvemos a comprometernos a levantarnos y hablar en contra de la violencia, el odio, los prejuicios sexuales y de género, la discriminación económica y el racismo de todo tipo. Nos comprometemos a establecer y profundizar nuestras relaciones y asociaciones con nuestros hermanos Asiático-Americanos en Cristo. A raíz de esta tragedia reciente, nos comprometemos a escuchar con mayor atención los desafíos particulares que enfrentan nuestros hermanos Asiático- Americanos para que juntos podamos trabajar para combatir las fuerzas del mal y el odio que provocan actos de violencia indescriptibles como el que ahora lamentamos.  
The Rev. Paula E. Clark, Obispa-Electa, Diócesis Episcopal de Chicago 
The Rev. Yehiel Curry, Obispo, Sínodo Metropolitano de Chicago, Iglesia Evangélica Luterana en América 
Bishop John L. Hopkins, Interim Bishop, Conferencia del Norte de Illinois de la Iglesia Metodista Unida 
This statement is endorsed by the Union of Black Episcopalians, the Very Rev. Kim L. Coleman, National President