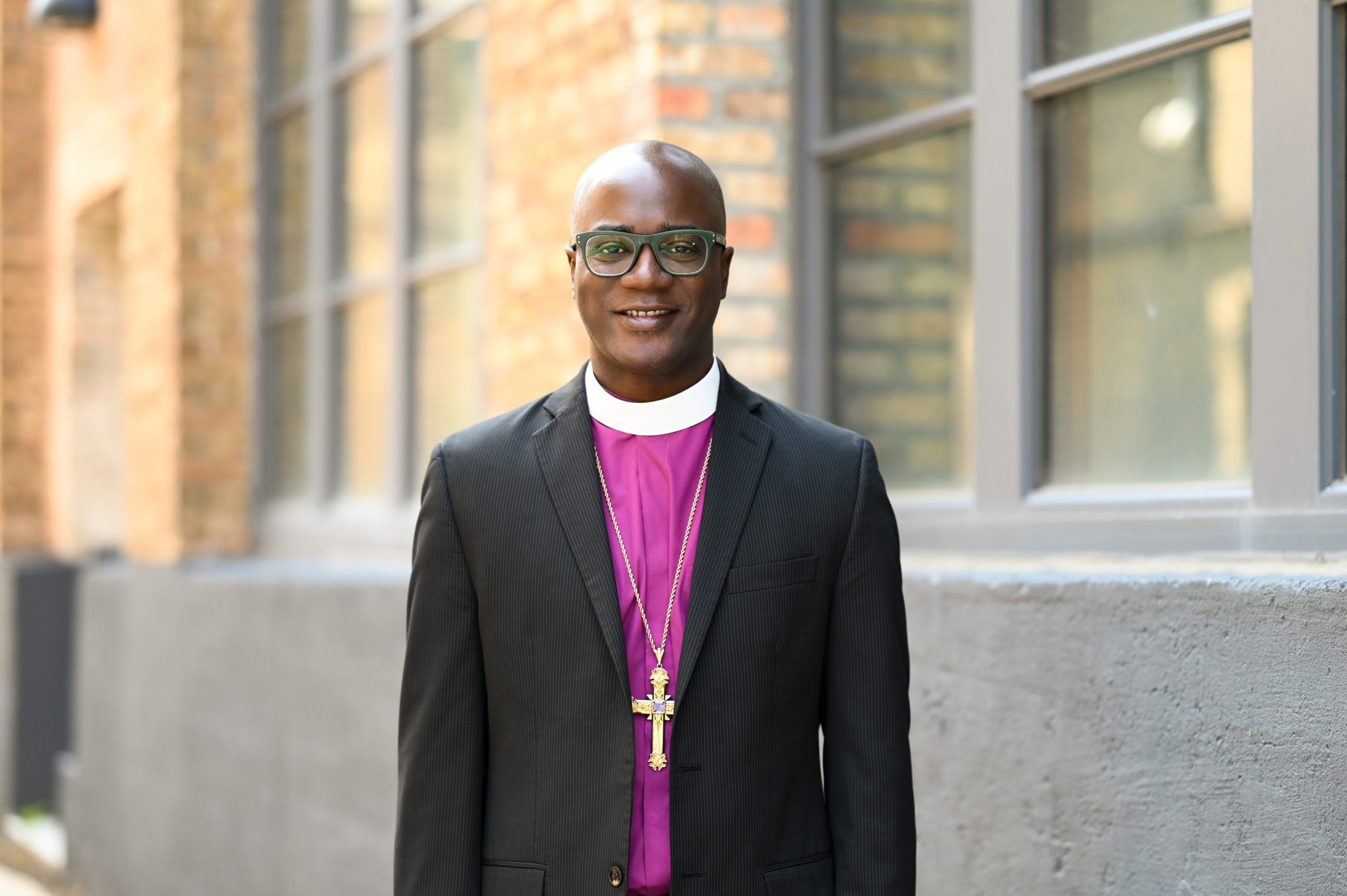 A Slow Return: A Pastoral Letter From Bishop Yehiel Curry
July 9, 2021
Dear Partners in Ministry, 
With the announcement of Phase Five here in Illinois came a renewed sense of hope for many of our congregations. Leaders, some for the first time since the start of the pandemic, felt empowered or even freed to reopen their doors for in-person worship without fear of excess risk for their communities. Rostered leaders and worship teams breathed a sigh of relief at the thought of a bit less recording and editing, as well as a bit less pastoral visiting via Zoom. Many of us dreamed big, imagining the flood-gates opening, members and visitors pouring in at the announcement of such good news: Finally! Welcome home! Come on in! 
At the same time, some of us, still overwhelmed, simply hoped that we would finally find a more constant and familiar weekly rhythm and routine for gathering, fellowship, communion, music, and so on. 
Such dreams are good and important. However, the reality we were soon faced with, at least for most of our communities, is that, after some time away from one another, the fruition of such dreams would not be instantaneous. Rather, it would take some time and intention, extending beyond a new phase or a joyful announcement. 
Likewise, hopes for a hasty return to former routines, we've observed, have been somewhat dampened by newly developed norms and patterns that many in our communities have picked up throughout the pandemic. For example, one of those norms might be (for now) sleeping in or watching church online on Sunday mornings. And, honestly, that's okay! Let's remember, after all, that we are coming out of a worldwide pandemic that has disrupted, shaken, and traumatized many of our lives and livelihoods. 
At the same time, I've heard and I've felt the anxiety of these times. "What happened?" we might ask. "Why have our people not come back?" "Will they, ever?" "What did I do wrong?"
While perhaps these questions remain unanswered, I want to assure you that you are not alone in asking; and, in case there was any doubt, this is not your fault—at all. As MCS Pastoral Staff has been in conversation with rostered leaders, we've been finding anecdotally that most congregations, since returning to in-person worship, have recorded only about ¼-½ of their pre-pandemic attendance numbers. There are exceptions, of course, but this is pretty common across the board. Churches of 40 are worshipping 7-10. Churches of 200 may have 100 or 50 present, and so on. This "slow return" is the current norm as we all move through this phase of the pandemic. 
Add to these realities the constant decision fatigue with which leaders have been daily faced, along with the shifting workloads of the last many months, and it is no surprise that we've also been witnessing increased burnout among our leaders, as well as incidents of vocational crises.
Although there is no easy fix or solution at this point—we are in flux—my ardent desire is to assure you that you are not alone. As we seek to navigate what it will take not only to return to church, but to be church in a new time, my intention is that we do so together, and that, as we do, we have one another's backs.
In the coming weeks, you will receive information from the synod office about space and time to process as faith leaders, as well as space to dream together about next steps forward. I hope that you'll find these events to be an opportunity for your own health and the health of your community. 
In the meantime, please take some time off for rejuvenation and healing. Please connect with one another. Please reach out to your conference deans and to your MCS pastoral staff person for support. Please let us know how we can help. 
Also, if you have not yet had the opportunity, please take some time to apply to the Congregational Support Fund, the Congregational Recovery Fund, as well as other MCS resources which are  meant to assist you in living out God's mission and ministry in your community. 
Let's be church together, let's be together, and let's hold each other close as we make our way into the next season of church, one day at a time. 
In Christ, 
Rev. Yehiel Curry
Bishop, Metropolitan Chicago Synod, ELCA