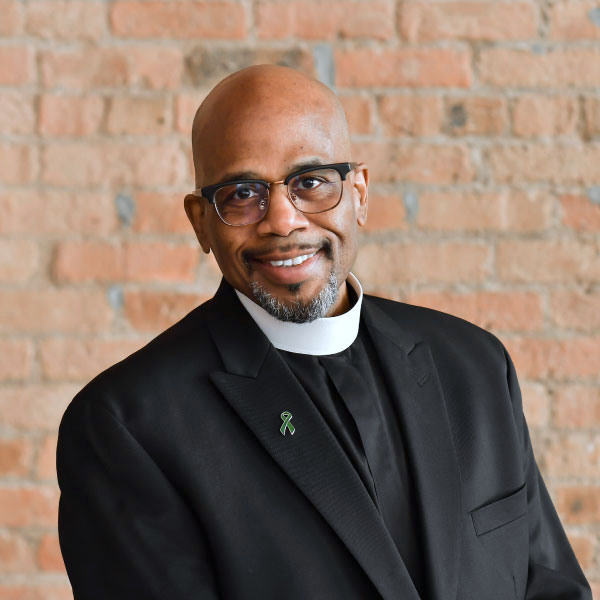 Calling All Shepherds: A Sermon by the Rev. Robert Biekman
Psalm 23, Mark 6:34, Jeremiah 23:1
Many people are familiar with Psalm 23. It is a source of comfort for people of faith all over the world. The words of Psalm 23 hold a promise of God's providing, protecting and preserving presence in the life of the faithful. This morning I want you to hear Psalm 23 as interpreted in The Message.
God, my shepherd! I don't need a thing.
You have bedded me down in lush meadows, you find me quiet pools to drink from.
True to your word, you let me catch my breath and send me in the right direction.
Even when the way goes through Death Valley, I'm not afraid when you walk at my side.
Your trusty shepherd's crook makes me feel secure.
You serve me a six-course dinner right in front of my enemies.
You revive my drooping head; my cup brims with blessing.
Your beauty and love chase after me every day of my life.
I'm back home in the house of God for the rest of my life.
Being a shepherd comes with both reward and responsibility. Some might say blessing and burden. One need only read the words of Prophet Jeremiah who warns the leaders of his day in Jeremiah 23, "'What sorrow awaits the leaders of my people—the shepherds of my sheep—for they have destroyed and scattered the very ones they were expected to care for,' says the Lord."—an allusion to the responsibility of leaders echoed in today's Gospel from Mark 6. Mark 6 reads, "Jesus saw the huge crowd as he stepped from the boat, and he had compassion on them because they were like sheep without a shepherd."
As pastors, we are called to shepherd the people God has placed in our membership and in our mission field; our congregations and our constituents. But all of the shepherding is not the responsibility of pastors alone. Some shepherd their family and household. Some shepherd the teams or employees at their job. Still others shepherd committees and project teams in their faith community.
Even if you're not a pastor, there is a shepherding element of effective leadership. Just imagine the impact you could have on the people you lead if you didn't just lead them, but shepherded them just as God shepherds and cares for you as described in Psalm 23.
You see…
Neglected Sheep will Inevitably Scatter But
Well- Fed Sheep Can't Fit Through the Fence
I believe today, God is Calling All Shepherds!
There are at least two aspects of effective shepherding; noticing & developing.
Noticing focuses on the compassionate side of shepherding. It's the side of leading that demonstrates care, empathy and emotional intelligence. The phrase "people don't care how much you know until they know how much you care" captures the noticing side of shepherding.
Developing focuses on the leadership side of shepherding. It's expressed through training, equipping and empowering leaders. It's all about delegating and multiplying. A developing mindset sees the potential in people. It trusts them with greater responsibility.
There are several things that I believe are important if you are going to heed God's call to be a shepherd.
Number 1 is NOTICE – Who's New? That 's who I should meet! One quality that is often overlooked in leadership circles is being hospitable.
Number 2 is NOTICE – Who's Missing? That is who I should reach out to! Proximity makes a difference in shepherding. When we ask the shepherding question "Who's missing?" We are also asking, "Who should I call?" and, "Whose voice is missing from the table?" When asking such questions, we take a fresh step toward proximity, and proximity allows relationship building and the ability to personally connect with the sheep (Mat. 18:12). Jesus valued the missing sheep.
Number 3 is NOTICE – Who's Hurting? That's who I should encourage! Whether it's physically, relationally, financially or emotionally, pain shows up at church not just on Sundays, but Monday through Saturday. "Who's hurting? That's who I should encourage.
We should also take note of who's serving. That's who I should thank! Some people volunteer their time, serving faithfully to make ministry happen. Others serve through sacrificial giving, investing their resources in ministry. Still others serve by praying relentlessly for God to bring transformation in lives. Regardless of how people serve, they all should be thanked. Celebrate the people who make mission and ministry happen!
Notice Who's Emerging. That's who I should believe in. Emerging leaders want somebody to believe in them. This mindset begins by asking, "Who is emerging that I should believe in?" Belief in young leaders is best expressed in three ways: affirmation, coaching, and opportunity. Give people a chance to fail – Lord knows I've failed. When you affirm potential, provide strategic coaching, and offer new opportunities, your belief becomes a catalyst for development.
Notice who is rising. That is who I should equip. People rise one step at a time as leaders. Throughout their growth journey, they will need to be equipped with the right tools, training, and mentoring to keep moving forward. This is an essential shepherding role as leaders. Equipping isn't optional as leaders. It's a mandate. It's primary to leadership. We are called to equip God's people to do God's work. What is your equipping strategy?
Finally, we ask, "Who's Faithful?" That is who I should promote. Faithfulness is more than "showing up." Faithfulness is the stewardship of resources (abilities, time, & money), responsibilities, and opportunities.
The best way to develop leaders is to test their ability with new opportunities.
Your delegation list is your best leadership development tool. Look around. Ask yourself the final shepherding question: "Who's faithful…that's who I should promote?" Once you identify a faithful volunteer or leader, determine what responsibility and opportunity to hand to them next. To what roles do you need to promote your most faithful leaders? What training will they need to succeed in that role?
God says, I will raise up shepherds…
Which questions do you need to starting asking today?
The Rev. Robert Biekman is the Director of Evangelical Mission (DEM) for the Metropolitan Chicago Synod. This is a sermon he delivered at Jubilee Faith Community in Country Club Hills, Illinois.