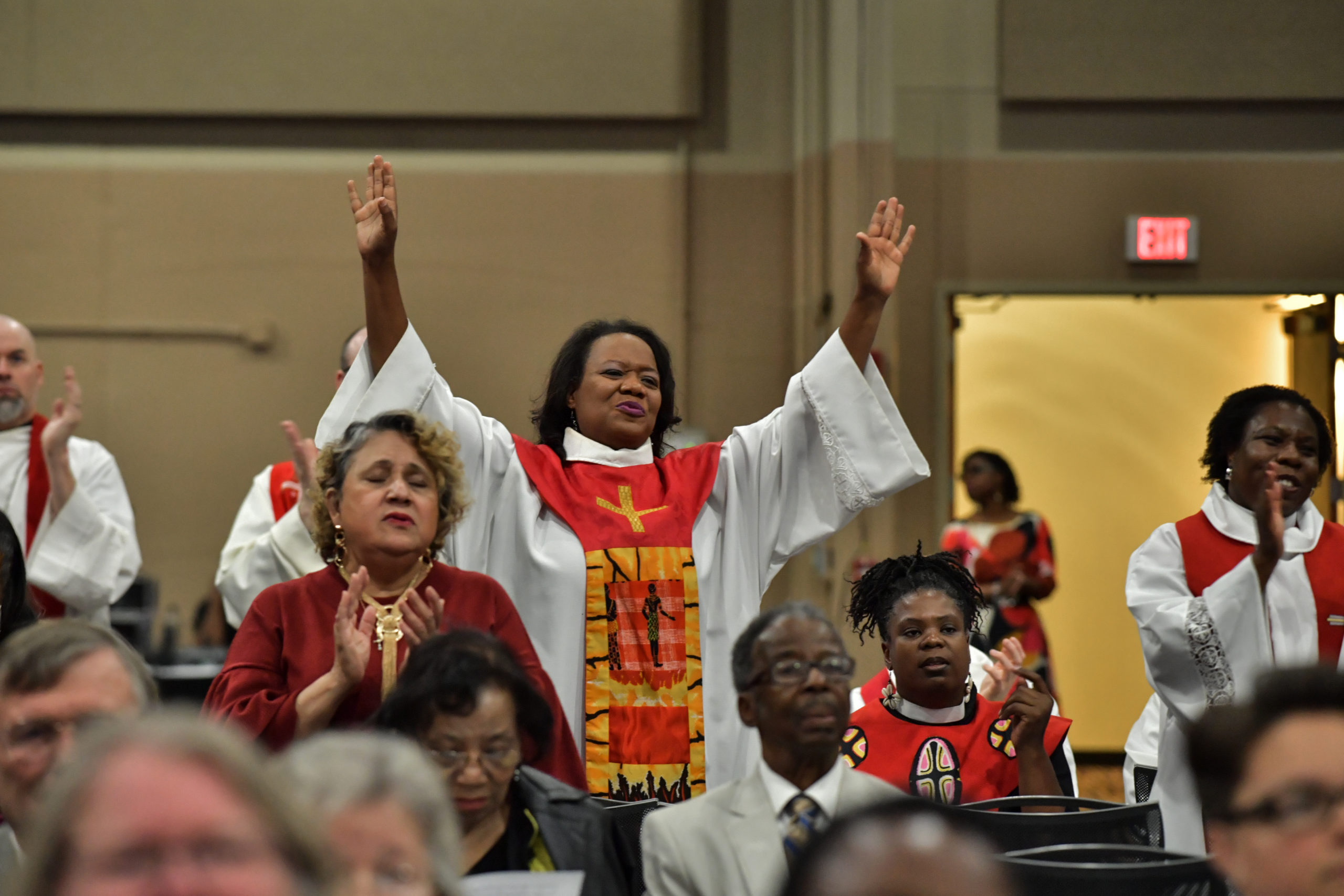 Celebrating Black Joy: Black History Month 2021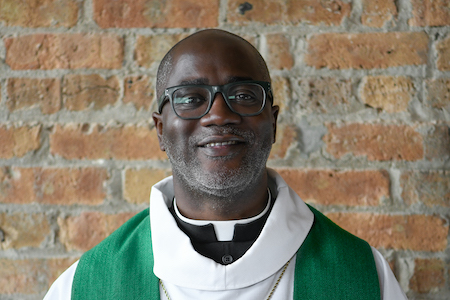 Happy Black History Month!
In partnership with the Lutheran School of Theology at Chicago, led by the MCS Chapter of the African Descent Lutheran Association (ADLA), and LSTC's Antiracism Transformation Team, the Metropolitan Chicago Synod joins in a month-long celebration of Black joy. 
Additionally, A Center of Christian-Muslim Engagement for Peace and Justice at LSTC has partnered with Inner-City Muslim Action Network (IMAN), Young Chicago Authors, and Silk Road Rising for "Black Voices of Transformation," an interfaith spoken word event of poetry, music, and comedy. American Islamic College and the Interreligious Institute at Chicago Theological Seminary are co-sponsors for that event. 
Please join us, and don't forget to invite your fellow church members, your neighbors, and your friends. 
Register here: https://cutt.ly/Lkosh7b
2/1 11:15 AM Black Joy through Art 
Curated by Gallery Guichard may be viewed in person Feb. 1-26, in the LSTC Refectory windows, 1100 East 55th Street, Chicago.
Celebrating Black Joy opening worship, Monday, Feb. 1, 11:15 a.m.
Community worship with a libation ritual and Nikkeya Berryhill, MDiv, candidate for ordination, preaching.
2/3 11:15 AM  Celebrating Black Joy Worship
Robert E. Biekman, director for evangelical mission and associate to the bishop, Metropolitan Chicago Synod, will preach.
2/4 7 PM Celebrating Black Joy Panel Discussion
Panelists Nicole Anderson Cobb, educator, activist, award-winning playwright, and journalist; Shaunna Payne Gold, educator, administrator and diversity and equity consultant; Lamont Anthony Wells, national president of ADLA and program director for Campus Ministry in the ELCA; and Rozella Haydée White, public theologian, spiritual life coach, writer and consultant, will frame the monthlong celebration. Denise Rector, LSTC PhD student, is the moderator.
2/10 11:15 AM Black Joy in Faith Worship
Charles M. Straight, pastor, Faith United Methodist Church, Dolton, Ill., and president of The People's Lobby Education Institute, will preach.
2/10 7 PM – Black Joy in Faith Keynote
"Sitting with a Beloved Ancestor: James Cone and the Complexity of Black Joy," presented by Marvin Wickware Jr., assistant professor of church and society and ethics at LSTC, and a student of James Cone.
2/15 12 PM – Black Joy through Art Lunch and Learn
2/18 6-7:30 PM – Black Voices of Transformation: A Virtual Spoken Word Event
African-American artists from Inner-City Muslim Action Network, Young Chicago Authors, and other local connections will perform poetry, rap, music and jokes for this interfaith, socially conscious and personally inspiring event. Tasmeen Jamila emcees and artists include actress and singer Maggie Brown, spoken-word artist K-Love, Emmy award-winning hip-hop musician J.Kwest, Louder than a Bomb Indy Finalist Adarah Hale, comedian Preacher Moss, poet Obbie West, and spoken word artist Jason Williams.
2/23 7 PM – Black Joy in Community Leadership: Interview/Symposium
Presenters and guests to be announced.
2/26 7 PM – Black Joy Revival
Join the LSTC community in celebrating Black Joy in worship and word.
Contact: 
Sharei Green, Seminarian:
Jan Boden, LSTC Public Relations Manager: