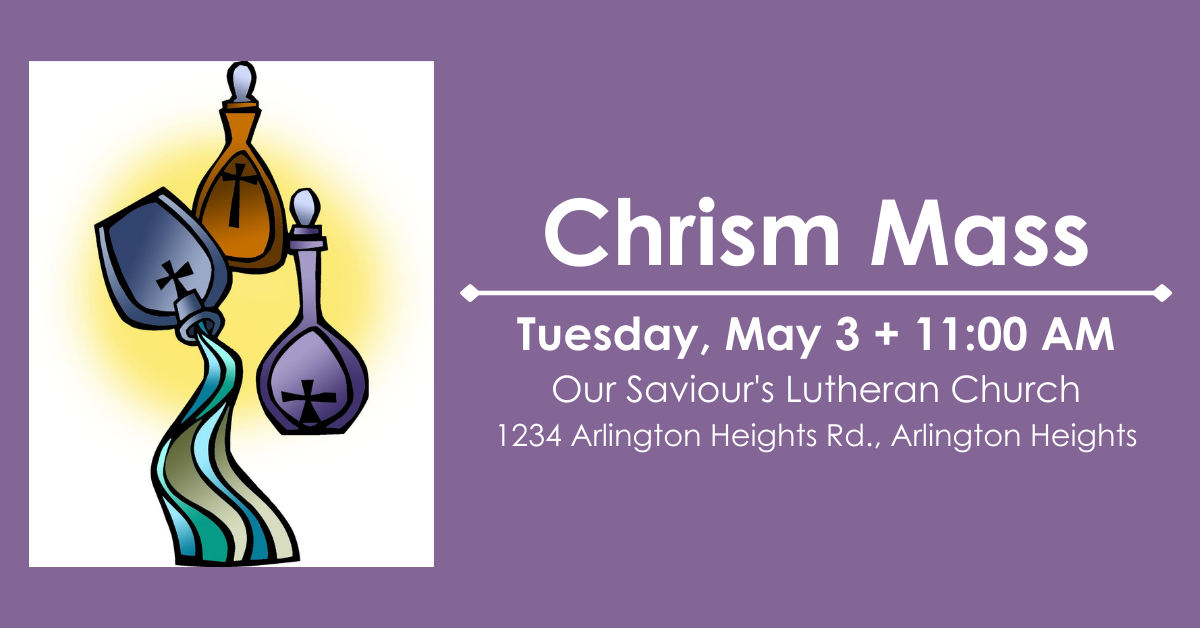 Chrism Mass – May 3, 2022
Rostered ministers are invited to the Metropolitan Chicago Synod Chrism Mass for a time of gathering, worship, and vocational renewal in the coming Eastertide season.
Worship will be held at Our Saviour's Lutheran Church in Arlington Heights on Tuesday, May 3, at 11:00 a.m. Bishop Yehiel Curry will preach and preside.
You can also participate virtually here:
The bulletin can be found here.
---
Event Accessibility Information:
Physical Space: The worship space does not require the use of steps for the assembly.
Printed Materials: Large print worship bulletins are available upon request.
Audio: Hearing loops/assistive listening devices are available upon request.
Restrooms: Two single-stall restrooms are available. Both are wheelchair accessible and are equipped with grab bars.
Parking: Ample disability parking is available, including space for wheelchair ramps.
Communion: Gluten-free wafers/bread and non-alcoholic grape juice will be provided, and communion may also be brought to you where are seated upon request.