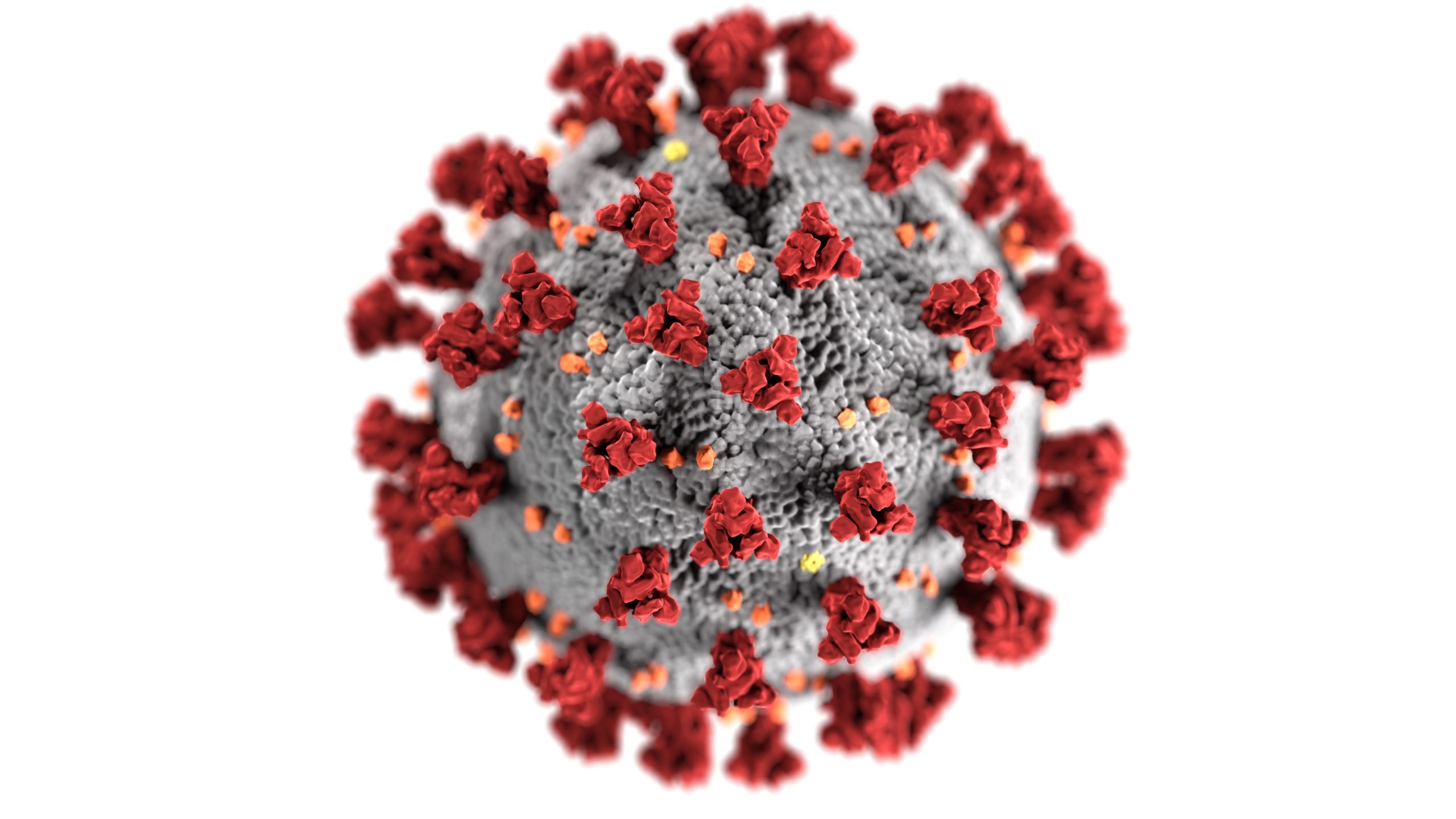 COVID-19 Update: Anticipated Mask Mandate Repeal
Dear Partners in Ministry,
We continue to live with the ever-changing guidance around COVID-19, periods of waning exposure and then explosive cases of variants as we near enter the third year that changes the ways we live together.
We have recently heard the news that vaccines will not be authorized for children under 5 years old until at least early April. While disappointing, we are grateful that decisions are being made on the basis of effectiveness and safety rather than expediency. Care of our neighbor has always been the goal and priority.
As transmission and hospitalizations have decreased in the past month, there have been additional updates from the state, particularly around indoor masking mandates. Below is a summary of information and some suggestions for applying this information to your settings. We continue to hold you in prayer during this difficult and challenging time in ministry. We trust you are doing all you can to love the vulnerable, especially children and those who are immunocompromised along with their parents and caretakers, while also caring for the spiritual needs of your people.
In love of neighbor,
The Rev. Yehiel Curry, Bishop; Metropolitan Chicago Synod
The Rev. Jason S. Glombicki, Restoring MCS co-leader; Synod Council
The Rev. Kyle R. Severson, Restoring MCS co-leader; Pastoral Staff
---
New Developments
On February 9, Governor Pritzker expressed his expectation that so long as the COVID-19 metrics continue to decline, the state would likely lift the indoor mask requirement on Monday, February 28th. It is not expected that the mandate will be lifted for schools, though there are legal proceedings currently happening regarding this mandate. Additionally, to care for the most vulnerable, and in accordance with CDC guidelines, "Illinois will continue to require masks in the following settings:
As always, any stricter mitigations developed by local jurisdictions, businesses, and organizations must be honored.
What is Recommended
Our recommendations remain unchanged. A brief summary is as follows. See previous update from July 2021 for more details.
Everyone wears a mask in public, indoor settings of "substantial" or "high" transmission as noted on a county level here. This is regardless of vaccination status. Furthermore, it is encouraged that individuals wear respirator masks (for example, KN95, N95, KF94), when possible, based on recent CDC data that cloth and surgical masks are less effective.
Follow the most up-to-date guidance from the CDC about testing, quarantining, and isolation after exposure or when experiencing symptoms: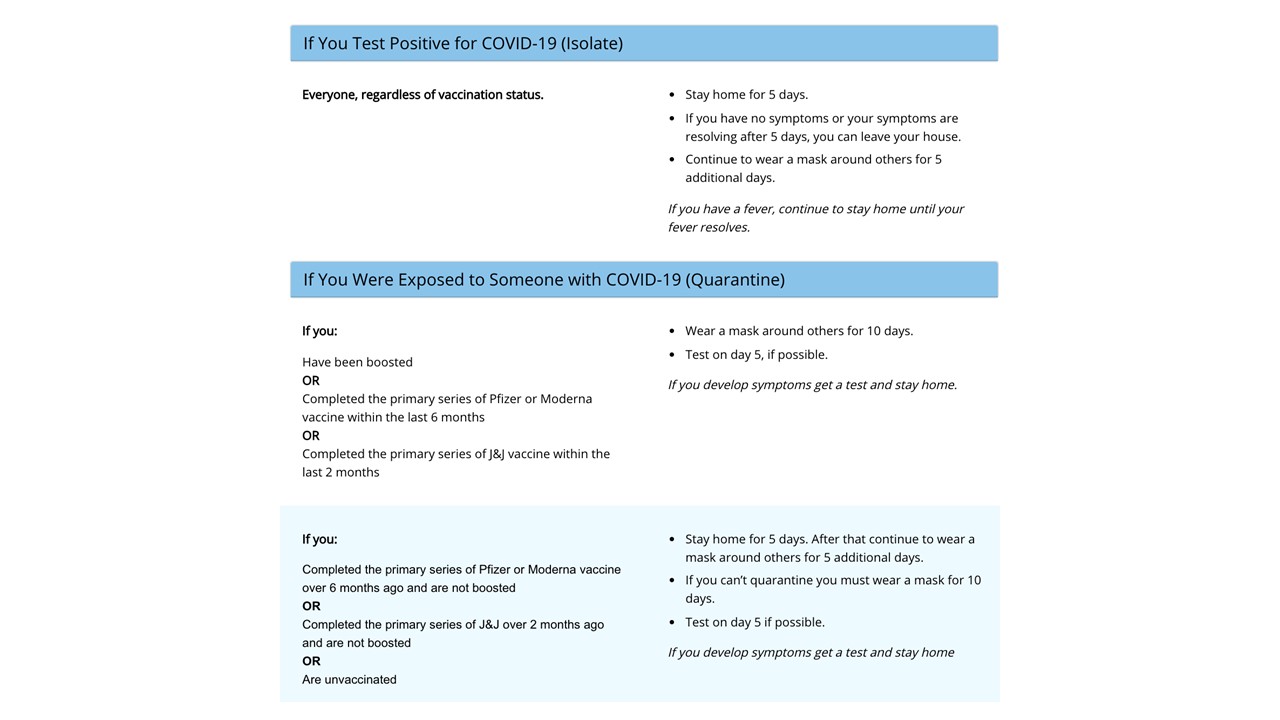 Our Guidance
Our guidance has never been solely based on executive orders from the governor. In fact, the governor's order does not apply to places of worship. However, the synod continues to recommend that congregations follow the public health advice given for non-religious settings as the best model for loving our neighbors during the pandemic. Therefore, when the CDC updated it's guidelines on masking indoors last July, we recommended that congregations use the county-level community transmission metrics as the basis for assessing the need for masking indoors.
Where Do We Go From Here?
Each congregation will need to make a decision for their context, balancing the multiplicity of factors. It is important that you continue to hold the love of all people–those vaccinated, those yet to be vaccinated, and those not getting vaccinated–in your plans for in-person ministry.
Remember, children under age 5 and some that are medically vulnerable do not have the ability to be vaccinated and some immunocompromised individuals when fully vaccinated remain particularly susceptible towards infections. So too, caretakers of these vulnerable populations are at a heightened risk of transmitting it to loved ones. Hold these most vulnerable populations at the forefront of your plans.
As always, it is critical that you observe the most restrictive guidelines for your local jurisdiction regarding COVID-19 mitigation measures. The synod staff continues to be available for support. Questions or additional clarifications can be directed towards the Associate to the Bishop for your conference.