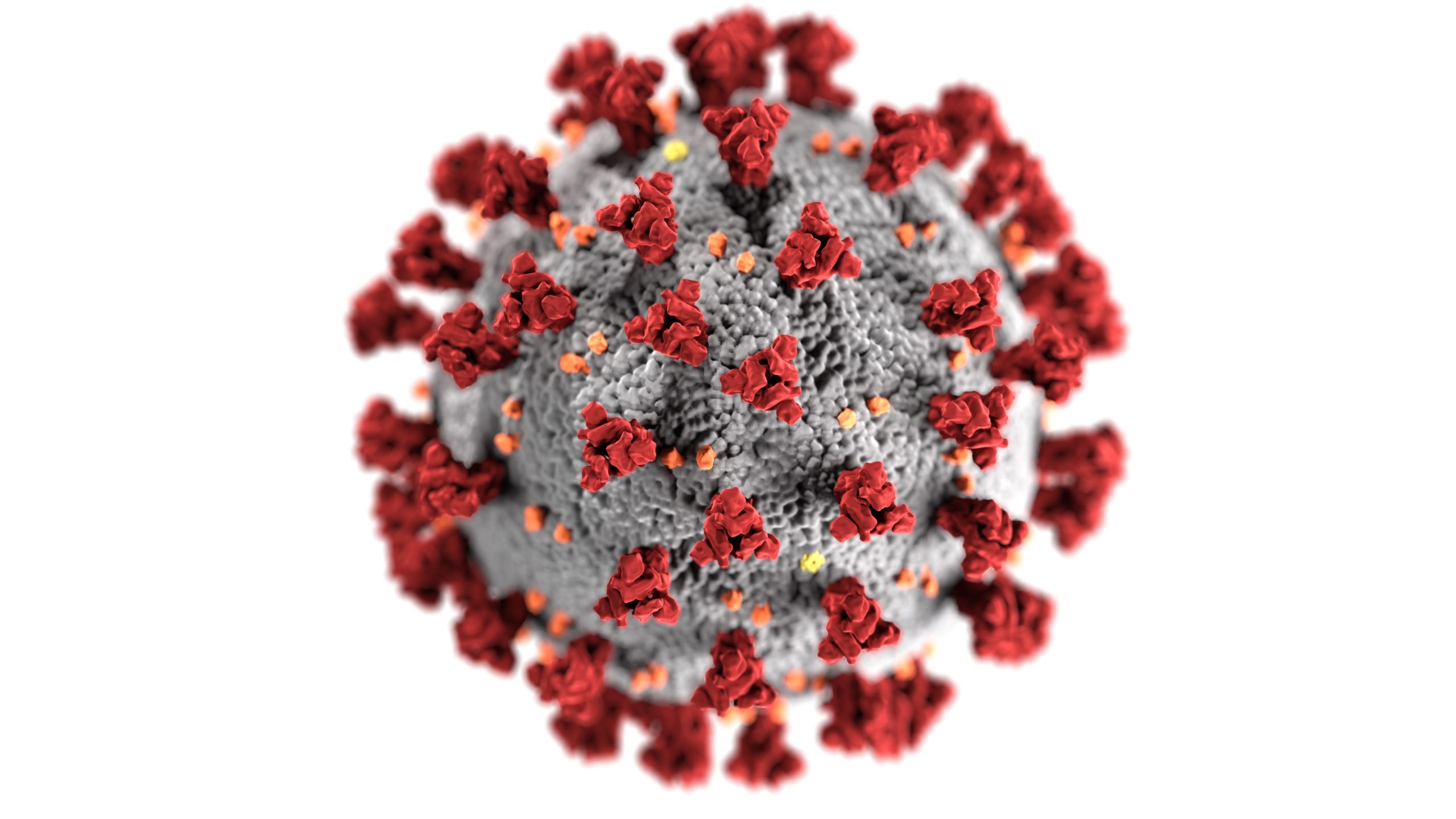 COVID-19 Update: Cases Surge
Dear Partners in Ministry,
Christmas is days away. We know this is a busy time for congregations. We also know that you have been faithfully making plans for these festive worship services for many months. As such, it was a difficult decision to send this email and keep COVID-19 at the center of consideration. However, COVID-19 is surging in our area with a high level of spread and severe risk level across the state.
A lot has changed in the last week. Below is a summary of information and some suggestions for applying this information to your settings. You likely have already considered these aspects in your plans; others will appreciate the reminders as you do a final review of your plans for the coming days. Some will make the difficult and faithful decision to return to online ministries until the surge subsides. However you proceed, we trust you will do so faithfully and appropriately for your ministry contexts and the people you serve.
We continue to hold you in prayer during this difficult and ever-changing ministry landscape. As we gather to celebrate the incarnation of our God in a vulnerable child, we remind you to love the vulnerable, especially children and those who are immunocompromised along with their parents and caretakers. You are an inspiration to us, and we give thanks for your ministry.
In love of neighbor,
The Rev. Yehiel Curry, Bishop; Metropolitan Chicago Synod
The Rev. Jason S. Glombicki, Restoring MCS co-leader; Synod Council
The Rev. Kyle R. Severson, Restoring MCS co-leader; Pastoral Staff
---
New Developments
On November 24, a new variant of COVID-19 was discovered called Omicron. This particular variant is noted to be a "variant of concern" which means that how the virus operates has significantly changed. Here are a few details about Omicron:
Our region currently is dominated by the Omicron variant (estimated 92% of new cases).
Scientists are not yet clear about how easily it spreads, the severity of illness it causes, or how well available vaccines and medications work against it.
It has been observed that the Omicron variant spreads quickly and became the dominant variant in the United States more rapidly than the Delta variant.
You may be able to spread Omicron infection to others, even if you are fully vaccinated and without symptoms.
Current vaccines are expected to protect against severe illness, hospitalizations, and deaths.
Breakthrough infections in fully vaccinated and boosted individuals are likely.
Some existing treatments may not be as effective at treating Omicron.
CDC scenarios note that current increases in Omicron cases are likely to lead to a national surge in the coming weeks with peak daily numbers of new infections that could exceed previous peaks
What Does This Mean for Congregations?
We ask that each congregation:
A. Assess the COVID landscape based on cases per 100,000 (see below).
| | | | |
| --- | --- | --- | --- |
| County | Daily new cases per 100,00 | Test positivity | Last date with similar case rate |
| Cook | 145.3 | 11% | Never – new record |
| Kane | 97.8 | 10.7% | November 13, 2020 |
| DuPage | 130.7 | 10.7% | Never – new record |
| Lake | 76.5 | 7.9% | November 21, 2020 |
Chart updated December 28, 2021 (1 p.m.) from
https://covidactnow.org/us/illinois-il/?s=27211608
B. Notice the last date we were at this level and recall safety measures and COVID plans in place at that time.
Since we last were at these case rates, we now have vaccine availability for those 5 and older. However, the Omicron variant may lead to more asymptomatic breakthrough cases that can pose risks to those unable to be vaccinated due to age or immunocompromised health concerns. As faith communities, we take seriously the ways we can participate responsibly in society. In this case, we can limit the spread of the virus and ensure that hospital systems remain functional during this surge.
Furthermore, those with COVID, regardless of vaccination status, should not be in public for at least 10 days, following CDC guidance. Even for vaccinated church leaders who may have a more mild case, this 10 day isolation likely will impact church operations as they remain home. Plan for potential changes to operations as more breakthrough cases become prevalent due to this new variant.
C. Increase COVID safety measures to best love your neighbor and care for the immunocompromised and young children.
We continue to recommend the use of the "With One Body and One Spirit: Returning to Church 3.0" as a helpful document that brings theology, ethics, and values in conversations with scientific metrics and data to best protect congregations at this time.

This document notes a helpful metric as a benchmark for when to significantly scale up COVID protocols. They say, "It is our strong urging that at a level of 50 new cases per 100,000 people per day, if you have not already done so, your faith community move to its strictest COVID protocols. This may involve stringent limits to the number of people gathering in person, requiring vaccination and masking for entry and in-person interactions, moving to entirely online operations, or some other set of expectations."
Best Practices for Congregations
(You can click the dropdown arrow to the right of each best practice for more explanation or resources)
1. Think more about "air swapping" and less about surface touching.

COVID-19 is mostly airborne, so more emphasis should be placed on masks, ventilation, limiting aerosols when singing/speaking, and distancing. However, The Ecumenical Consultation on Protocols for Worship, Fellowship, and Sacraments (an ELCA-endorsed set of guidelines) continue to recommend limiting unnecessary touch. They have provided ways to engage in confirmation, baptism, marriage, and other operations in their guidelines. As always, we recommend that you continue to clean surfaces and sanitize touchpoints on a regular basis within your standard cleaning protocols to, generally, prevent illnesses.
2. If indoors, increase fresh-air ventilation and use air filters; gather outside when possible.

Because this is an airborne virus, ventilation is a key component for safely gathering and makes outdoor gatherings much safer. The CDC has released guidance on ventilation in buildings. Furthermore, they've released tools for use at home which may help to give summary information for your congregation.

A few key components include:

Bring in fresh air as much as possible by safely opening doors and windows.
Filter the air with properly fit and regularly changed pleated filters, which may include portable air cleaners or HVAC updates.
Keep exhaust fans on as much as possible.
Use fans to improve airflow by blowing air

outside

the building, pointing fans

away

from people, and using ceiling fans to increase air movement.
3. With this surge, we recommend that you refrain from congregational singing (masked or unmasked).

Many reputable organizations continue to recommend against singing at this time, even with masks on, due to the mixture of vaccinated and unvaccinated individuals gathered for congregational activity. With this new variant and the current surge of cases, we urge you to follow these recommendations.

As the Ecumenical Consultation on Protocols for Worship, Fellowship, and Sacraments noted on June 8, 2021, "Several recent studies have confirmed that forceful, sustained breathing, such as during singing by congregations or choirs and playing brass and wind instruments, pose a greater danger of spreading the coronavirus than ordinary speaking at regular volume, especially indoors…" (page 18).

Here are some of their recommendations:

Congregational and choral singing is possible outdoors, if it is safe to meet outdoors, and if all singers are masked, remain 6 feet from persons not in their households.
Singing by a soloist or a small ensemble (4 to 6 persons) is possible indoors, if it is safe to meet indoors, and if all singers are fully vaccinated, masked, remain 6 feet from each other, and 16 feet from others in the congregation.
Wind instruments may be used indoors if covered with a bell mask.

If a congregation chooses to sing indoors, it is safer to have:

everyone masked
have vaccinated small groups sing most of the music
have the congregation only sing the sending/final hymn
everyone vacate the space following the final hymn
have increased ventilation throughout the service with windows/doors open and HVAC systems bringing in fresh air.

You may wish to keep up to date with ongoing research from reputable sources such as The Hymn Society of North America and The Center for Congregational Song as they continue to review new research and make recommendations for congregations.
4. Consider modifying Christmas-specific practices, like blowing out candles and children-orientated services.

Many congregations use small, hand-held candles during Christmas Eve services. To prevent the spread of COVID-19 with numerous unmasked individuals blowing out their candles all at once, consider some of the following:

Use flameless candles
Have individuals push the candle into a vessel of sand to snuff it out
Provide a candle snuffer in the pew
Refrain from the use of hand-held candles

Some congregations have services designed for children. Given that those under 5 cannot be vaccinated, some congregations may wish to modify these services to protect unvaccinated children by:

Limiting attendance, shortening the service, and ensuring distanced engagement for even the youngest
Holding outdoor activities, weather permitting
Moving the service to a virtual setting
Canceling the service
5. Think about regular COVID testing for worship leaders.

Regular COVID testing is important to control the spread of COVID-19. If you have symptoms, even if it seems like a simple cold, you should get tested immediately whether you're vaccinated or not. You should refrain from in-person gatherings until the PCR test shows you do not have COVID. Rapid tests are available at most drug stores. Keep in mind that you can test negative with the rapid test and still have COVID. PCR lab tests are the best way to ensure an accurate result.
6. Continue using well-fitted masks for

all people over age 2 when indoors

, regardless of vaccination status.

As noted above, while fully vaccinated people are less likely to be infected with COVID-19 or develop symptoms, you can still be infected with the Omicron variant and spread it to others without knowing it. Vaccinated individuals can transmit the virus with a similar viral load when infected. This poses a heightened risk to caretakers of children and the immunocompromised.
7. Encourage vaccinations and booster shots as a way to love self and neighbor and consider requiring vaccines for staff and volunteers.

Vaccines are a gift from God. The COVID vaccines are safe, effective, and a source of life. We encourage congregations and its leaders to openly discuss the importance of vaccines and consider requiring vaccinations and boosters for staff and volunteers. This requirement will add a layer of protection and allow congregational activities to continue more easily.

Data from South Africa and the United Kingdom demonstrate that vaccine effectiveness against infection for two doses of an mRNA vaccine is approximately 35%. A COVID-19 vaccine booster dose restores vaccine effectiveness against infection to 75%. (CDC)

Given the information above and the revised quarantine guidelines, we strongly encourage all worship leaders to receive their booster shot to best care for our neighbor and reduce interruptions to congregational life.
8. Follow CDC guidelines for testing and quarantine, including when fully vaccinated.

Chart provided by CDC. 
Where Do We Go From Here?
Each congregation will need to make a decision for their context, balancing the multiplicity of factors. It is important that you continue to hold the love of all people–those vaccinated, those yet to be vaccinated, and those not getting vaccinated–in your plans for in-person ministry. Remember, children under age 5 and some that are medically vulnerable do not have the ability to be vaccinated, and some immunocompromised individuals when fully vaccinated remain particularly susceptible towards infections. So too, caretakers of these vulnerable populations are at a heightened risk of transmitting it to loved ones. Hold these most vulnerable populations at the forefront of your plans. As always, it is critical that you observe the most restrictive guidelines for your local jurisdiction regarding COVID-19 mitigation measures.
The synod staff continues to be available for support. Questions or additional clarifications can be directed towards the Associate to the Bishop for your conference.
Our partners at Advocate Aurora Health have also provided this helpful document if you or someone you know suspects a COVID infection and where and when you should seek care.