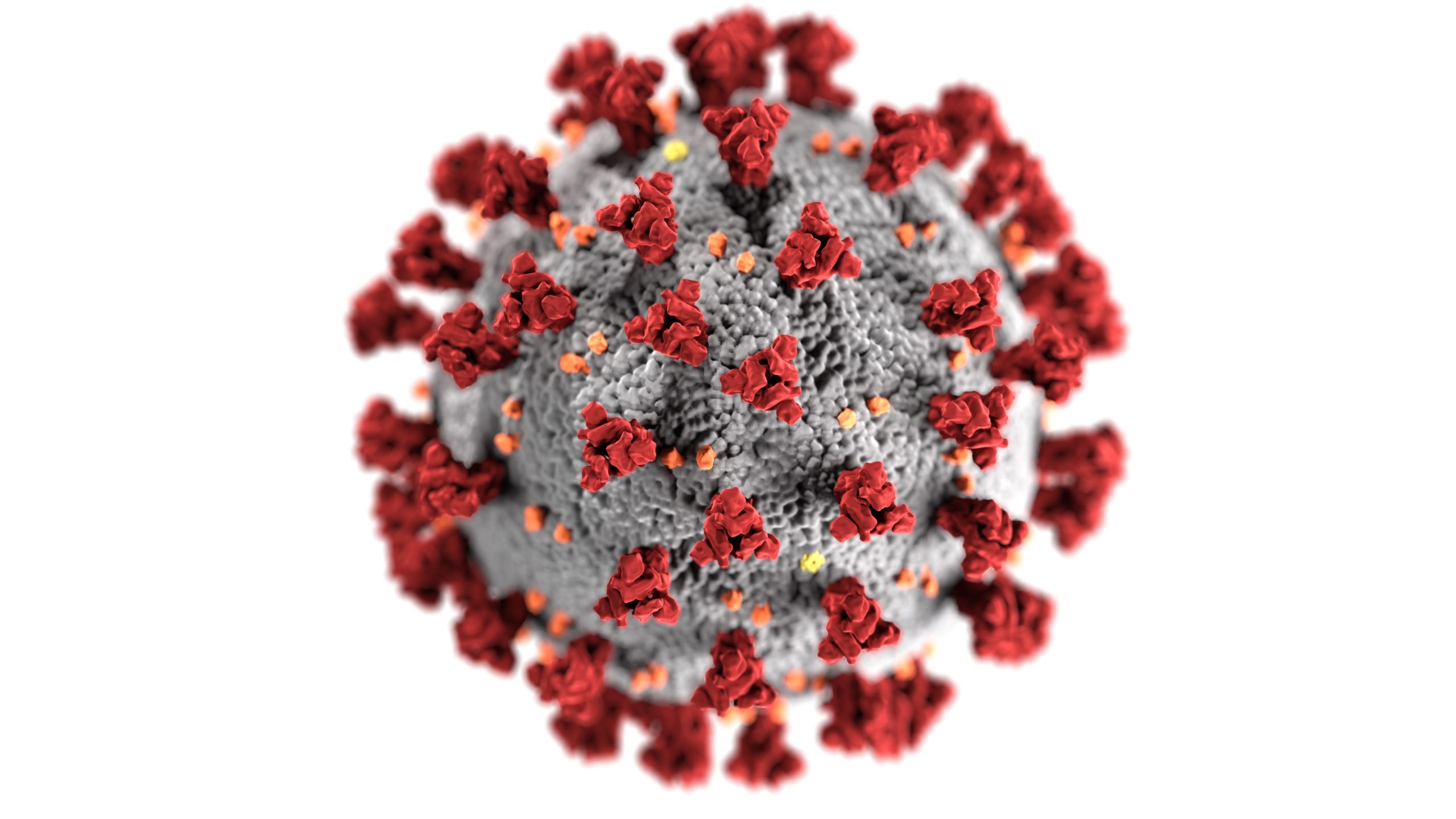 COVID-19 Update: CDC's Updated Guidance
Dear Partners in Ministry,
As you know, the mask mandate ended Monday in the state of Illinois, and the Illinois Department of Public Health has aligned with the new CDC guidance called "COVID-19 Community Levels." This new guidance may change how your congregation functions in these later stages of the pandemic. 
Below, we have offered some background information about the new guidance and some suggestions for applying it to your context. We rejoice that the spread of COVID-19 has subsided in our synod, and we pray that those under age 5 will soon be able to receive this life-giving vaccine.
As you live into the season of Lent, we hold you in our prayers. You are doing amazing work in sharing God's love, justice, and peace. Thank you for your continued commitment to caring for "the least of these" (Matthew 25).
In love of neighbor,
The Rev. Yehiel Curry, Bishop; Metropolitan Chicago Synod
The Rev. Jason S. Glombicki, Restoring MCS co-leader; Synod Council
The Rev. Kyle R. Severson, Restoring MCS co-leader; Pastoral Staff
---
Basics of The New Guidance
Last week, the CDC released new guidance for living with COVID-19. This guidance takes into consideration high levels of vaccination and population immunity from infections. It also notes the many tools we have available in treating and responding to COVID-19. The primary focus is on the strain COVID-19 could have on local health systems in relation to its spread.
This new guidance is called "COVID-19 Community Levels," and it notes a three-tiered system for how we might best structure our lives with COVID-19. We strongly encourage you to read the full chart and associated information here.
As a brief summary of information relevant to congregational life: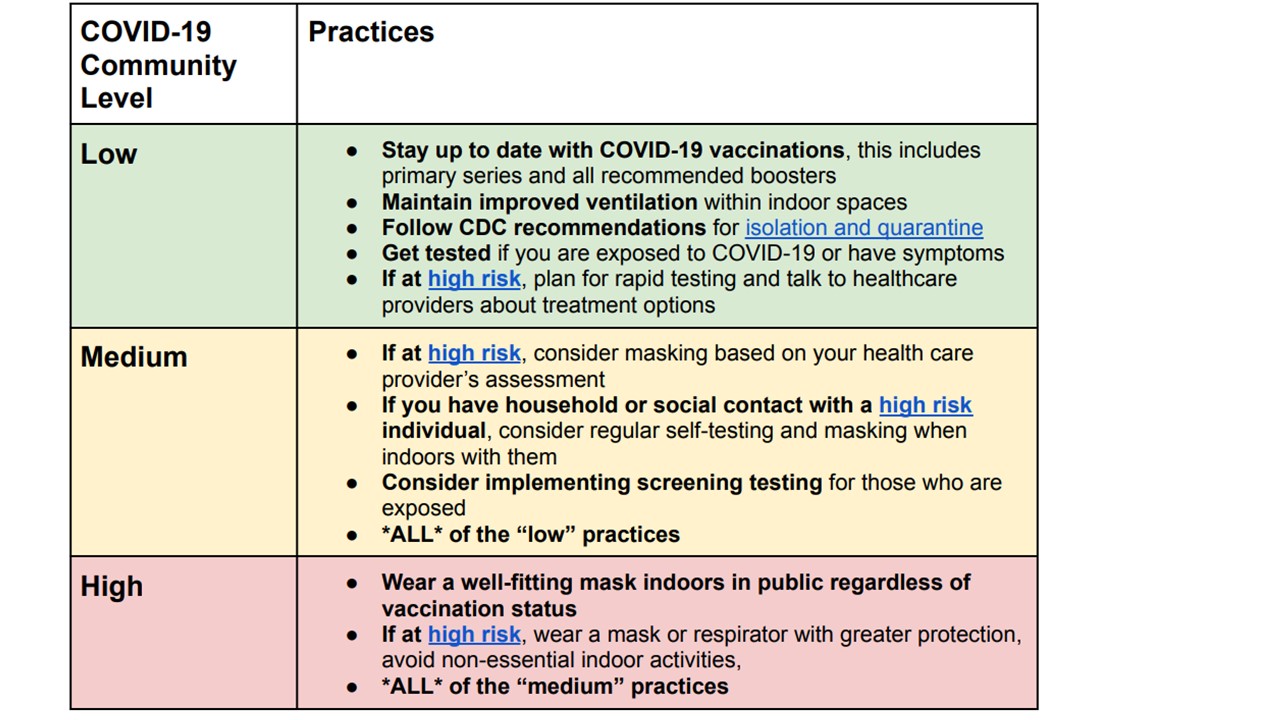 GUIDANCE FOR CONGREGATIONS
STEP ONE: ASSESS YOUR LANDSCAPE
As always, it is critical that you observe the most restrictive guidelines/mandates for your local jurisdiction regarding COVID-19 mitigation measures. In absence of any specific local guidelines/mandates, we recommend following CDC guidance.
Throughout the CDC's new guidance a recurring principle is the assumption that there is equity and access to vaccinations, testing, and treatment. This is an important component that each congregation must assess before determining their practices.
A few questions to ponder:
Are vaccines widely available and easily accessible in our area?
Do we have children present under the age of 5 who cannot be vaccinated (in other words, children under 5 who do not have equity in access to the vaccine)?
Is testing widely available and easily accessible for our community?
STEP TWO: REVIEW YOUR "COVID-19 COMMUNITY LEVEL"
** See the most update-to-date information here.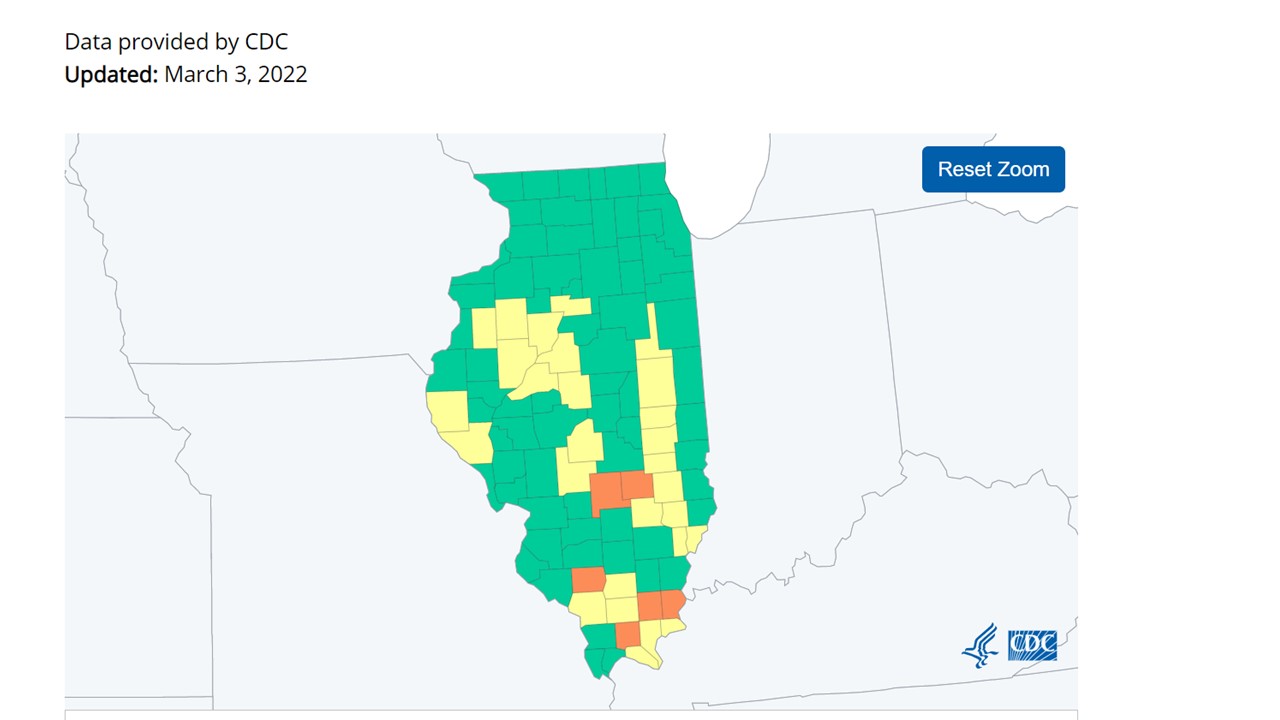 STEP THREE: REVIEW SYNOD RECOMMENDATIONS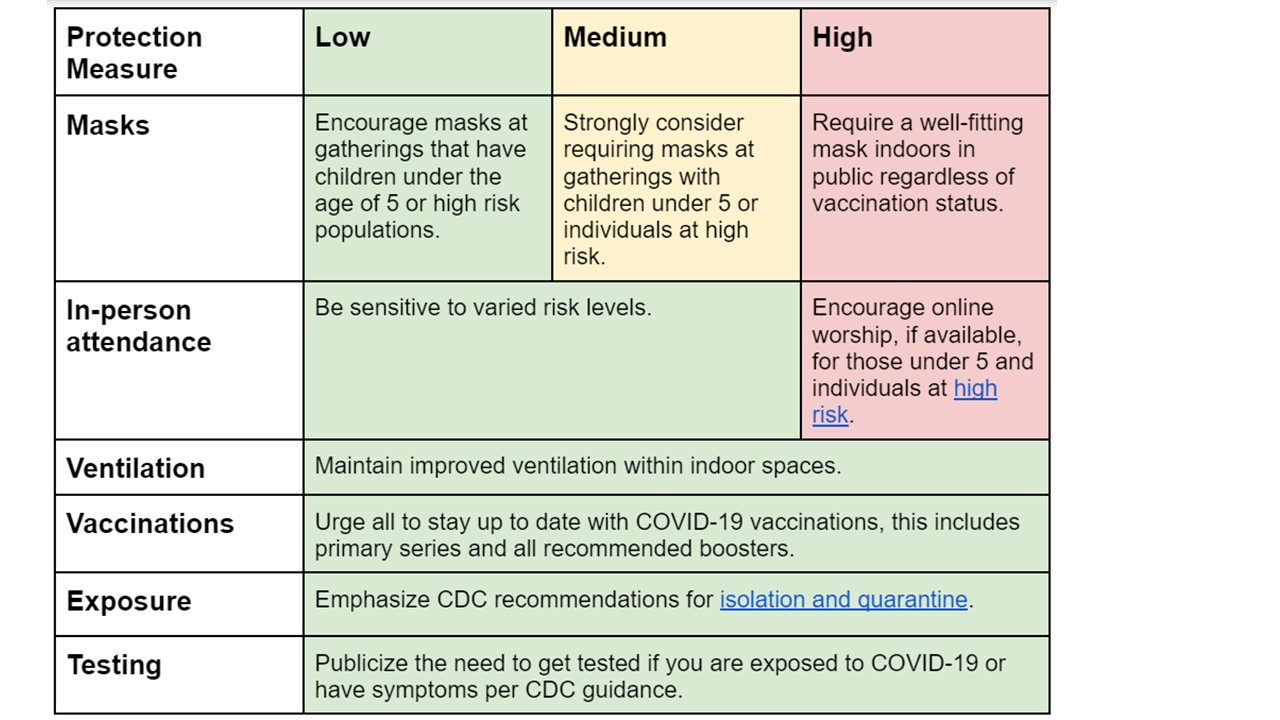 STEP FOUR: CHART A PATH AND REGULARLY REVIEW "COVID-19 COMMUNITY LEVEL"
Each congregation will need to make a decision for their context, balancing a multiplicity of factors. As we have said from the beginning, it is important that you continue to hold the love of all people–those vaccinated, those yet to be vaccinated, and those unable to be vaccinated–in your plans for in-person ministry. Remember, children under age 5 and some that are medically vulnerable do not have the ability to be vaccinated, and some immunocompromised individuals when fully vaccinated remain particularly susceptible towards infections. So too, caretakers of these vulnerable populations are at a heightened risk of transmitting it to loved ones. In alignment with our faith and beliefs, hold the most vulnerable populations at the forefront of your plans.
We strongly recommend that one or more individuals be given the task of reviewing the "COVID-19 Community Level" at least once per week to make changes as needed to the life of the congregation.
We encourage congregations to think about what their practices will look like at all three levels as these levels may change quickly depending on changes to the virus.
WE'RE HERE TO HELP
The synod staff continues to be available for support. Questions or additional clarifications can be directed towards the Associate to the Bishop for your conference.