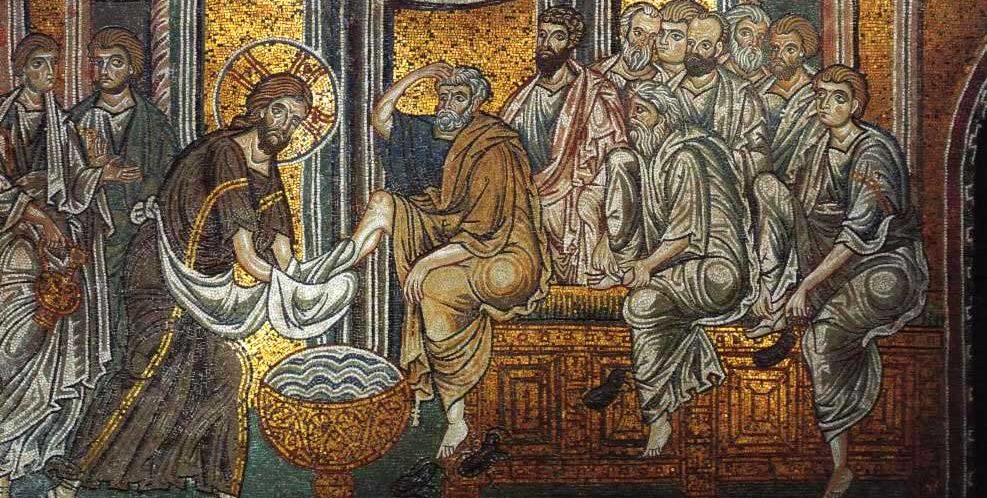 Diakonia: A Glimpse of Understanding
by Michael Pirron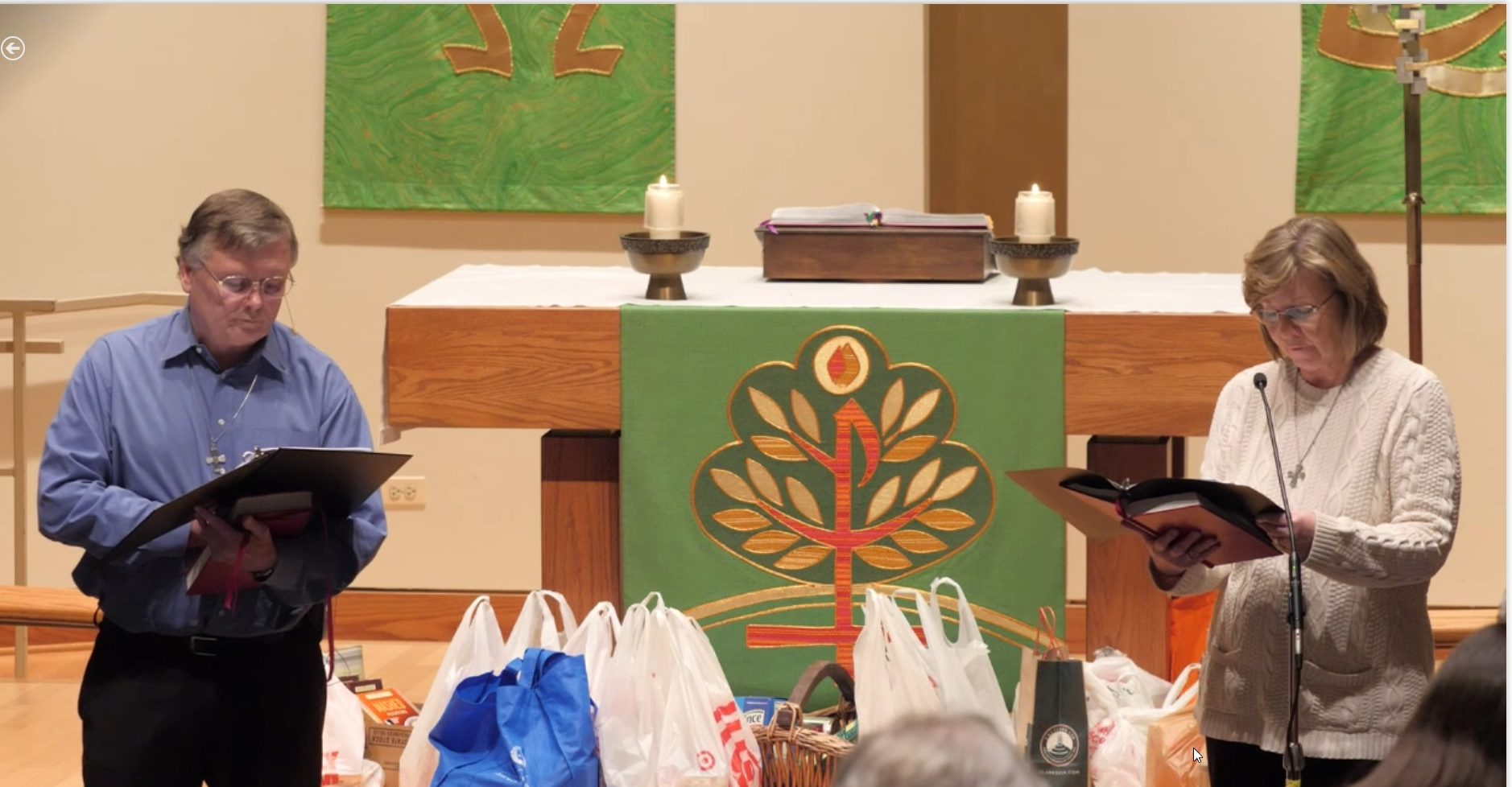 It started over ten years ago. We came across a flyer for a Diakonia workshop being held in our area. Curious, we decided to attend.
We enjoyed the presentation, and appreciated that each attendee was given an opportunity to participate. Most striking, was the moment after a question was raised. "What we will be able to do if we complete the program?" a participant asked. In response, the leader, a pastor, took off his shoes and socks and said we would have the privilege of washing his feet.
Soon after, we contacted a person named Rebecca Dahlstrom to sign up. We were ready to go. However, Rebecca told us that the current year of teaching was well under way and that we'd have to wait until the new year of classes would start in the fall.
Here we were, with a burning in our heart to move forward, and yet asked to wait the many months to begin. Later, we would learn that the wait was a good thing. It became a time of discernment for us as we prepared for what would come next.
Our Classmates
Unknown to us—yet explained by Rebecca—there is an element of the diakonia program that isn't in the brochure. It is the binding of us students that develops over the course of time. For this, we are forever grateful to Rebecca.
As we began the program, we were blessed to have had wonderful Christians to share our journey with. Most who participated over the two years were church leaders in their home congregations. We even had a Presbyterian deacon join our group. We often wondered if he was there at his Lutheran wife's urging. Our location was in the north suburbs of Chicago. One of our classmates came from 40 miles west and another from the far Southside of Chicago, places from which a Thursday night drive can be quite long and challenging.
Seeing and hearing people witness their faith while also revealing their doubts about their faith is a very heartwarming experience. Over time, we began to trust each other so much that when the new instructors came they would almost have to pass our approval to be let into our inner group. Cindy and I still look at the newsletters or websites of each participant's home congregation, to see where their spiritual journey has taken them. As Rebecca had predicted, we developed a close bond with each other that continues to this day.
There are twelve different classes during the Diakonia course. Initially, at the beginning of each class, the teacher asks you to say a little about yourself and why you are taking this course. The first time the answers might be, "I want to learn more about the Lutheran religion," or possibly, "I want to learn more about how I can help the congregation," or maybe even, "I want to find out more about what the ELCA is doing."
When the second teacher asks why you are taking the course, they receive different responses. While they were not at the first class, you and all your fellow students were. This time, we each dig a little deeper and come up with something like, "I want to know where God is leading me," or maybe, "I want to know where I can be of service to God."
When the third teacher comes and asks, "Why are you taking this course?," you hope they call on you first so you can borrow something that one of the other students had previously said. Whatever responses we initially gave, it didn't take long for us to come to the realization that the reason we are taking Diakonia is because this is where Christ wants us to be.
The Instructors
Each of the twelve pastors challenged our understandings of faith and of how Lutheran teachings affect us in our daily service. Working through them, we believe that Jesus gave us a glimpse of understanding just as Philip gave the Ethiopian understanding of the word he was reading.[1]
All the instructors came in with a deep conviction. As time went on, they became comfortable with us, and most eventually let their guard down. As they did, we could see that they, like us, also had some doubt and possibly some insecurity in their own journey and Christian walk. We recommend that any future students please look upon your instructors with grace, mercy and love as they carry a heavy load for Christ.
We like to think of our own story as divided into two parts. We call these "In the House," and "Out of the House." The Diakonia program touched both of these aspects of our lives in a meaningful way.
In the House
Just as many of you, Cindy and I already had a fulfilling life of church service before we joined the Diakonia program. We served as Stephen Ministers, and as Eucharist Minsters to the homebound, nursing home, and hospilized members of our congregation. We served as assisting ministers, preaching an occasional sermon. We were council members, lectors, teachers of confirmation, and bible study leaders. We sat  sit on committees, cooked meals, and setup and took down chairs and tables. We weeded the garden, cleaned the church, and on and on.
But something changed as we went through Diakonia and graduated from it. We began to look at our service through a Lutheran lens. We learned about our Lutheran Social Statements—not that they are inerrant or that we even totally agree with every one of them, but knowing them, they became a reference point, onto which we can fall back when discussing issues relevant to the lives of our people. They provided us with a glimpse of understanding that we had not had before.
These days, as graduates of Diakonia, we sometimes compare ourselves to the apostles in Mark 6:37. When Jesus says "You give them something to eat," we just say "Okay!" knowing he will provide the way and the means. It is heart-warming to see Jesus' many ministries that take place through leaders in our congregations, and it is a blessing to have learned how to be supportive of them.
Out of the House
Many God-moments have come to us unexpectedly. Once, we were standing in a long line at a wake for someone Cindy knew. We didn't know the family or anyone else there. A person came up to us and thanked us for coming. After a conversation the person turned to us and asked, "Are you two ministers?"
That's Diakonia.
Once we were sitting at a grade school basketball game for one of our grandchildren. The crowd was very sparse and a women who we didn't know walked over from the visitor's side and sat next to Cindy. She proceeded to tell us she was having cancer surgery the next day and asked for us to pray for her.
That's Diakonia.
Diakonia is encountering people at their ground zero. It is being grounded in your faith in such a way that Jesus almost pushes you to the side and takes control of the struggle others are experiencing.
Although there are no kitchen tables to meet at right now, there are still many feet to wash, many neighbors in need—and not just on our street or in our own town, but everywhere in God's creation.
Over ten years ago, we decided to attend a Diakonia workshop. So it seemed at the time. Looking back, it is now clear that God made that decision, and not us. God decided that we would attend that workshop, and so we did. We have been grateful ever since.
Some call Diakonia "seminary light." On occasion, it has been called "seminary of the street." Though the "glimpses of understanding" gained by participants will vary from participant to participant, we are certain that if God is leading you down this path, that God will provide you with God's gifts through Diakonia to direct you into the places to which God is calling you.  
About
Michael & Cindy Pirron are 40 year members of Grace Evangelical Lutheran Church in Mt. Prospect, Illinois. They are both 2013 Graduates of the Diakonia Program. For more information on Diakonia in the Metropolitan Chicago Synod, and to sign up, visit the Diakonia page on the MCS website, here.
[1] One person you whose ideas you may recognize in our writing is Pastor Stephen Bouman. We intentionally chose not to "name names," as all of our instructors were wonderful,  but Pastor Bouman has deeply influenced us, and we do wish to credit him for any of his ideas that show up here. We are grateful for his influence on our journey.