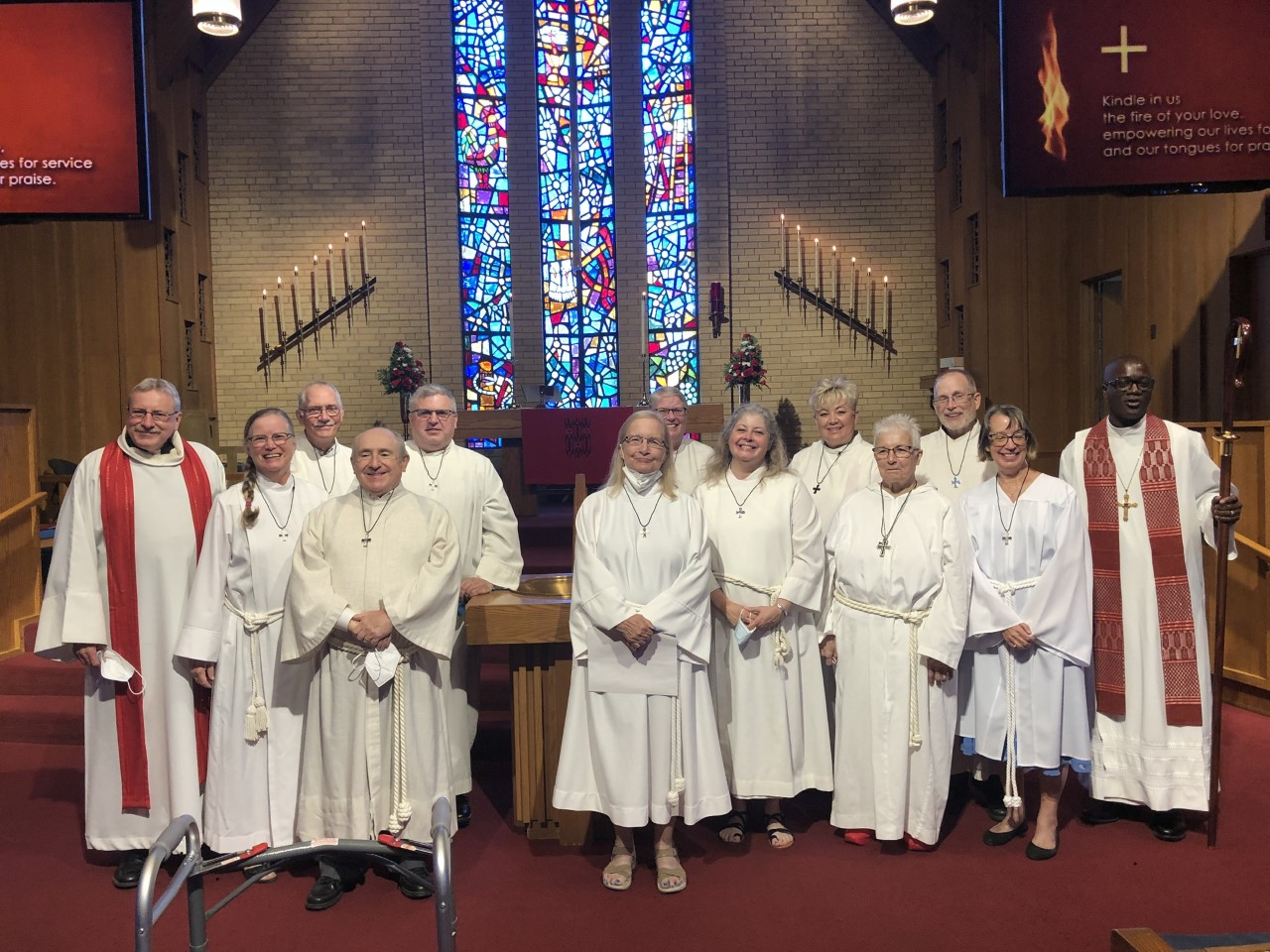 Diakonia Program Honors 2020 & 2021 Graduates
On Saturday, August 14, 2021, eleven participants graduated from the two-year Diakonia program. The Diakonia program entails faith formation as well as a deep exploration into God's call to service in the church. The program has been offered at Gloria Dei Lutheran Church in Downers Grove since 2016. It was also offered at Grace Lutheran Church in Evanston 2017-2020.
The graduation celebration was held at Gloria Dei with Bishop Yehiel Curry of the Metropolitan Chicago Synod preaching and the Rev. Stephan Bouman, founder of the program, participating.
An outdoor reception was held to honor the graduates.
Pictured below are the 2020 and 2021 graduates from the program.
Eight of the graduates are members of Gloria Dei, Downers Grove. Other congregations represented include Lutheran Church of the Resurrection, Oak Forest; St. Paul's, Evanston; Immanuel, Evanston; Immanuel, Chicago; Prince of Peace, Woodridge, Holy Trinity, Elgin; and Zion, Elgin.
The Diakonia program will be offered as a hybrid Zoom and in-person program in the Fall of 2021. Applications may be accessed on the MCS website or acquired from Mary Ann Smith at .
Pictured graduates (left to right):
Back row: Pat Tyree, Jim Gunner, Jacque Ortegel, Elizabeth Thames, Randy Graves
Front row: Katherine McCarthy, Louis Bell, Donna Olsen, Michele Agnoli, Donna Flanagan, Nancy Chapdelaine
Graduates are flanked by the Rev. Yehiel Curry, Bishop of the Metropolitan Chicago Synod, and the Rev. Stephan Bouman, Founder of the Diakonia program.
Not pictured: Graduate Brian Janz