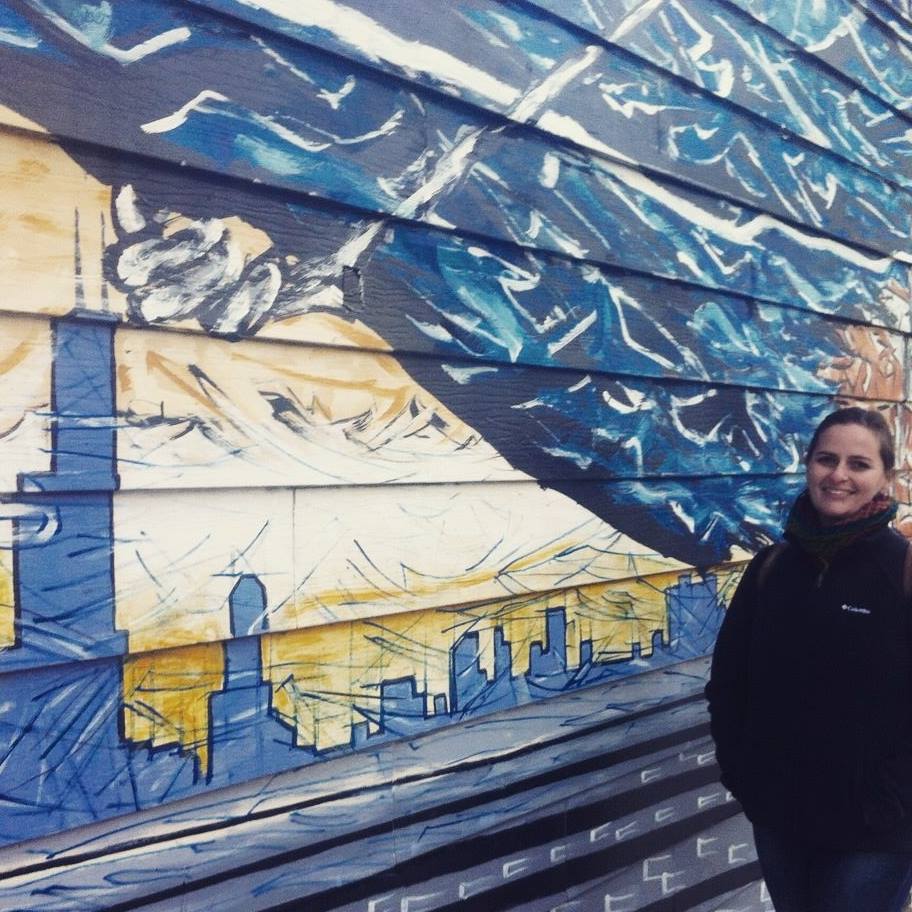 Meet First Call Candidate Bethany Ulrich
Recently, MCS Extern Freddie Almazan interviewed MCS first-call candidate Bethany Ulrich. We are grateful for the results. Enjoy.
Bethany Ulrich is originally from the suburbs of Chicago (Wheaton, Woodridge, and Downers Grove), where she grew up with her mom, dad, stepmom, brother, and two cats. She graduated with a B.A. in sociology (with minors in theology and Spanish) from Azusa Pacific University. After college she worked as a community liaison for Community Health Councils for three years, working to end health disparities through advocacy and community coalitions. During this time, she was encouraged by her pastor to discern a call to ministry. But before starting a formal discernment process, she took her project management skills and passion for facilitating personal and social transformation and developed an immersion program for Mexican nonprofit AMEXTRA out of Mexico City. During the four years she lived in Mexico, she continued to discern a call to full-time ministry, while at the same time feeling increasingly at home with Lutheran faith communities and theology.
In 2017, Bethany moved back to Chicago and started as a full-time seminary student at the Lutheran School of Theology at Chicago. She kept up her project management career through positions at the American Medical Association and the Smart Decarceration Project at the University of Chicago. Her passions for engaging the church in justice for immigrants, eliminating health disparities, and ending mass incarceration have remained central in her studies and ministry. In 2019, she completed a chaplaincy program at Northwestern Memorial Hospital where she also recognized her passion for pastoral care and saw the intricate connection between the social injustices she had witnessed in her nonprofit work and the spiritual needs of individuals she served as a chaplain.
She is happily married to her husband of six and a half years, Julio, and she enjoys running, art, mindfulness, traveling and eating tacos al pastor.
Can you share a bit about your faith background?
I was introduced to the ELCA and the Lutheran Church somewhat later in life when I moved to Mexico in 2011- a Latin American context. Before that, I had been a part of different kinds of protestant churches, which has really been a gift and given me an appreciation for similarities as well as singularities of each tradition. One especially formative period was after college, when at an Episcopal church in Inglewood, CA, my pastor and the archdeacon of the LA diocese encouraged me to consider rostered ministry. This set me on my path of discernment that led me to the ELCA and then to rostered ministry in the ELCA. Our very first Lutheran Church was Iglesia del Buen Pastor/ Church of the Good Shepherd in Mexico City, and then upon moving to Chicago, we found our church home at St. Mark's Lutheran Church in Worth, IL."
What brought you to MCS?
"I'm originally from the Chicago area and after 11 years of living in other states and countries away from the family, I had a strong desire to move back here in 2017, which is when I started full-time at Lutheran School of Theology at Chicago and got connected with my home/sponsoring congregation. My husband soon got a job at a tech company in Chicago where he continues to be employed. We love calling Chicago home and I look forward to the opportunity to partner in ministry with a faith community in this synod!"