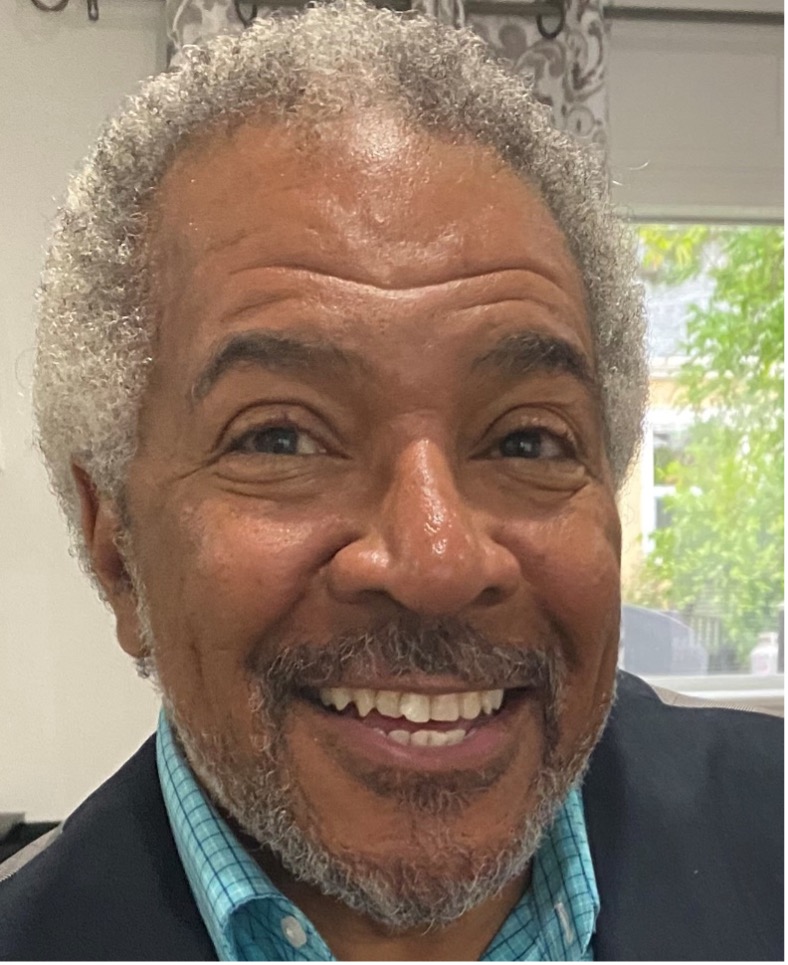 Pastor Michael P. Russell
My name is Michael Russell, many know me as Pastor Mike. I was asked to remember and reflect on my path through mission development, into a more traditional Word and Sacrament Ministry, and now in a specialized ministry of antiracism organizing and training.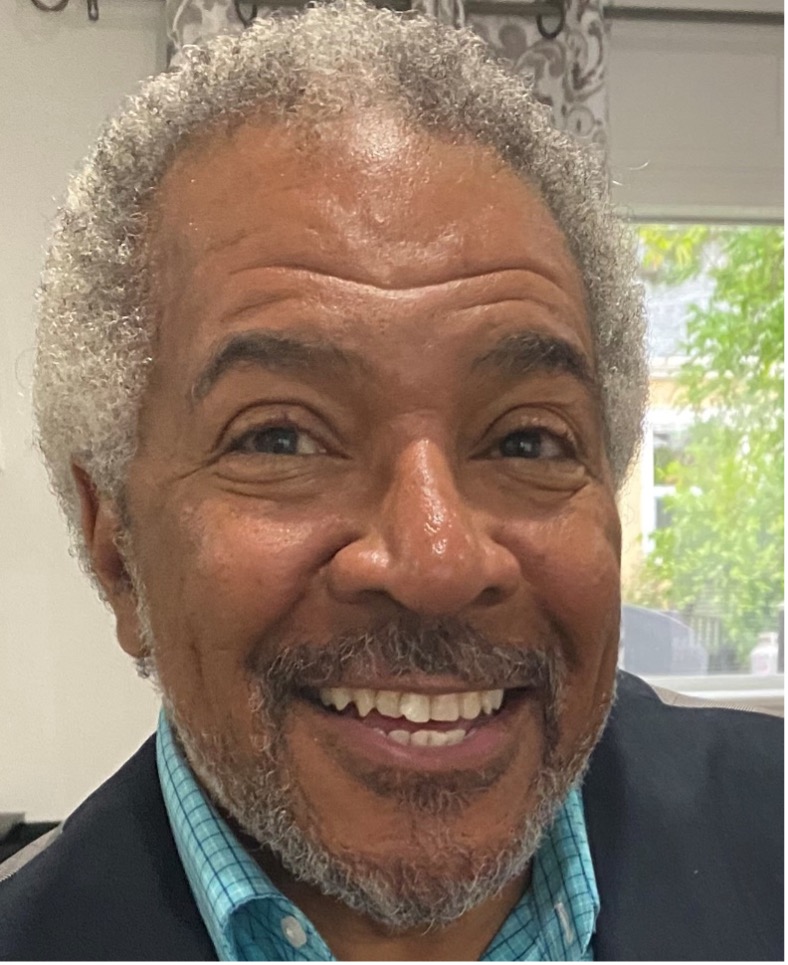 In writing a reflection about why I came to the ELCA and why I stay, it occurred to me that I was also writing my own version of a call narrative—which reminded me of one of the most well-known call narratives in the bible:
As Jesus walked beside the Sea of Galilee, he saw Simon and his brother Andrew casting a net into the lake, for they were fishermen. "Come, follow me," Jesus said, "and I will send you out to fish for people." -Mark 1:16-17
This text reminds me that, when God calls, they know what they are working with and they have a plan for your ministry or service. Jeremiah 1:5 notes, "Before I shaped you in the womb, I knew all about you. Before you saw the light of day, I had holy plans for you." My path has illustrated the truth of this prophetic word.
I was born in Chicago in the mid 50s during the early years of the civil and human rights movements. At an early age, when I thought "preacher," I thought prophet, community organizer, and activist. I thought Martin Luther King, Jr. or Minister Malcolm. I imagined the work of the church to be the work of societal transformation.
That imagined work informed my path when I was a pre-teen in a Missouri Synod congregation that my aunt invited me to attend. While I was learning the rubrics of being an "altar boy" at First Immanuel Lutheran Church, I was also questioning why no young person of color sat in leadership at their national youth leadership table. So, I became the only for a time. That segregated space, combined with the lessons of King, Malcolm, Gandhi, Lorraine, Jesus, and others, led me to advocate for racial equity.
When I moved to the south side, I also moved from the Missouri Synod to an LCA congregation because the pastor invited me. He invited me to worship with him at St. Matthew Lutheran Church, and to help him reach out to other Black youth in the neighborhood. He felt called to develop youth ministry, but, as a white Canadian, his life experience didn't quite equip him for ministry with young Black Chicagoans. However, he was equipped and willing to open his home, his church, and eventually his inner circle of leadership to youth who brought new ideas, culture, vitality, and eventually their parents to St. Matthew. His pastoral leadership was instrumental in my choosing the path to ordained ministry in the LCA. I hoped things were changing, and I wanted to be a part of that.
Things were changing—but was the church? Sherman Hicks was elected as the first Black bishop in the Metropolitan Chicago Synod, but People of Color were predominately tokenized and marginalized even in the church. The church was not addressing issues of equity or institutional racism. I believe God had a different plan for the church, and I had a place in it. God's plan led me to pursue a BA from Augustana Lutheran College with the intention of entering seminary. As vice president of the Black Student Union, I helped organize a successful non-violent protest focused on equitable treatment of Black Students.
I could feel God shaping my path and place in the Lutheran church, but I was resisting. After graduation, I entered business school, but was then dissatisfied with my corporate career. I went to work for an African American newspaper called the Chicago Daily Defender, but that wasn't enough. I then pursued economic justice, neighborhood redevelopment and community organizing work as the director of Neighborhood Housing Services West Englewood Division. During that time I served as a lay leader at my new congregation, Lutheran Church of the Holy Spirit, and as a youth leader with the wider church.
Still, something was missing. The Rev. Dr. Raymond Legania, my pastor at the time, suggested that what was missing was my answer to God's call. An installation sermon preached by the Rev. Dr. Jeremiah Wright hit me right in my soul. "If one is called to a pastoral ministry of word and sacrament, you might be successful in other things, but you will never be fulfilled until you answer that call," he said. My family understood my dissatisfaction and supported my entering the MDiv program at the Lutheran School of Theology at Chicago. They also supported my leadership in the antiracism work of (then) Crossroads Ministry.
I realized I could answer multiple layers of call. I could be a pastor, community organizer, antiracism advocate, and leader. I could feel God calling and shaping me at each intersection and turn on the path. The call was to seek justice, restore community, and do the work of Christ as I understood it.
Christ, through the synod, called me to organize a new African American mission congregation in the Metro Chicago Synod called Jubilee. I continued antiracism work with Crossroads and as a member of the Metro Chicago Synod Antiracism Team. I was able to do community organizing work as a member and then president of Southsiders Organizing for Unity and Liberation (SOUL). SOUL is an independent faith based multi-issue power organization that believes our faith calls us to fight for justice for all, especially those who have historically been marginalized and oppressed. This is the work that God planned for me and who God shaped me to become!
When church leaders, including my bishop at the time, suggested that, as a mission developer, I needed to focus on the mission work and step away from the antiracism work, I persevered. I believed God and my congregation supported the work with Crossroads, SOUL, and the Synod Antiracism Team. And now, as we navigate the inequity revealed in this pandemic, the resilience of the uprisings, and the brokenness demonstrated in the insurrection, it is evident that the work for the church in restorative justice and ecological reparation is more vital than ever.
Even before 2020, many of us could see the necessity of the church becoming more proactive in addressing these issues in the world and in our own institution. That was one of the major factors that led me to answer a call to work with Crossroads full-time. Crossroads works as consultants, helping institutions build their capacity to do antiracism, anti-oppression, and racial equity work. My justice work has expanded to working with more Christian denominations and grassroots organizers.
Things are changing. The ELCA has a woman as Presiding Bishop. The Metropolitan Chicago Synod of the ELCA has its second African American bishop. Crossroads was once led by two white men and is now led by three incredible women of color. Crossroads is filled with multi-racial, Gender non-binary, uniquely gifted and shaped, people of faith, some of whom are pastors. We have all answered a call to "see that justice is done, let mercy be your first concern, and humbly obey your God" (Micah 6:8b CEV). I no longer sit as an "only" at tables, but help to construct tables populated with diversity, focused on equity, and committed to the salvation of all creation. To God be the glory.
About
The Rev. Michael Russell is called to the ministry of antiracism at Crossroads. As a Mission Developer, he founded Jubilee Faith Community, and has served as the president of Southsiders Organized for Unity and Liberation (SOUL). Pastor Russel also serves on the Metropolitan Chicago Synod Council.