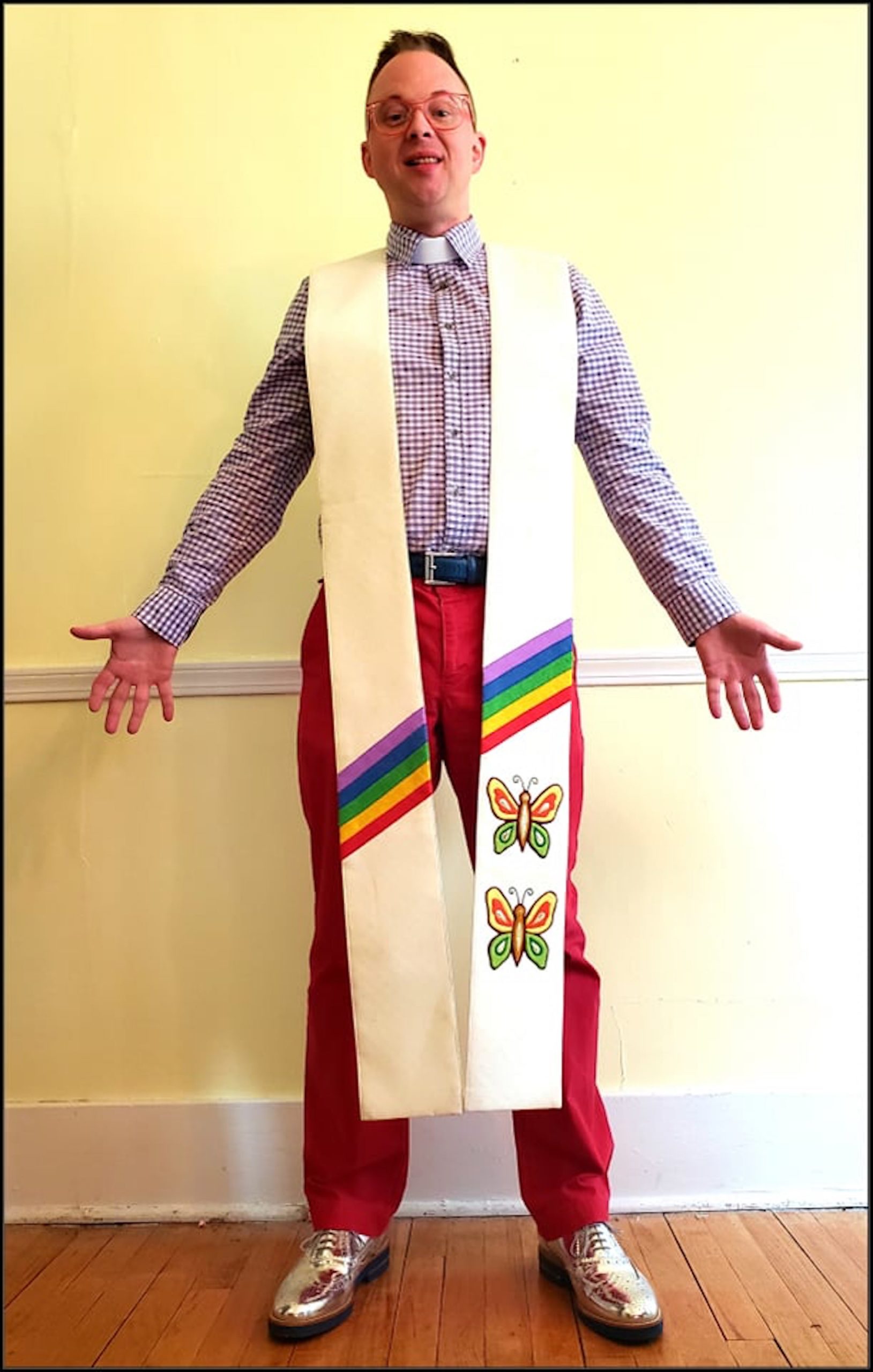 Pro-Clamor, Proclaim! The Rev. Chris Wogaman
Who doesn't like a good clamor? Because when the institution that teaches us to love needs some reminding of that love, you gotta make some noise.
I am a member of the Proclaim community, a ministry of Extraordinary Lutheran Ministries, the current fabulous manifestation of decades of support for sexual and gender minority pastors and seminarians, LGBTQIA+ (Lesbian, Gay, Bisexual, Transgender, Queer/Questioning, Intersex, Asexual, and more). We are the currently almost 400 voices of those who for centuries have been voiceless, who were burned at the stake, ridiculed in locker rooms and run over in the street in front of our homes, put up for trial and left to rot on the vine of a church we love. And we will not be silenced, because this church needs our voices to survive.
"Proclaim" comes from the Latin words "pro-" and "clamare," perhaps most literally translated as "shouting forth." And Proclaim claims the clamor—we shout forth in and for those voices that the church still silences. And our voices will help save this church when the powerful of the church find that nobody outside the church is listening to them anymore.
We are pro clamor, because our voices have been rejected in the past and are still being rejected today. I know of transgender candidates whose candidacy committees refused to approve them for ordination because of their gender identity. I myself, as an openly gay man, waited ten years for my first call to pastor, until the amazing people of Trinity Lutheran Church, Park Forest, voted unanimously to call me as their pastor in 2017. Some candidates are still waiting years for their first call and ordination. Their ministry and their voices are vital to transform our dying church into God's new creation. Because the stones that the builders of this church rejected will become the cornerstones of the church of the future. That is how God works.
In 2019, as the church gathered for the Churchwide Assembly, Proclaim gathered together at our annual community retreat. Particularly moving for me as a white, cisgender, gay man was our joint service with the African Descent Lutheran Association (ADLA), a first-ever joint worship service between communities that a majority white, majority heterosexual, and majority cisgender church has silenced and that a white supremacist culture pits against each other. But there was no fight in that room—only deep love that comes of knowing that we truly need each other to survive, just as we need Jesus, just as we need to hear the voices that this church has silenced for far too long. We need to clamor for our voices to be heard.
Because if we don't clamor, shouting out with the voice of the Holy Spirit, who will? What will your clamor be for voices too long silenced?
The Rev. Christopher Wogaman serves as pastor at Trinity Lutheran Church, Park Forest, IL, co-dean of the Southwest Conference and on the MCS DREAM Team, which supports and facilitates new missions in our synod. He is a graduate of Yale Divinity School/Institute of Sacred Music and the Pacific Lutheran Theological Seminary. Pastor Wogaman is an enthusiast of genealogy, singing with the Chicago Gay Men's Chorus, vivid colors, and homemade ice cream. He has been a member of the Proclaim community since 2012.
Proclaim is a professional community for Lutheran ministers and candidates, who publicly identify as LGBTQIA+ (lesbian, gay, bisexual, transgender, intersex, asexual, plus). Proclaim is a ministry of Extraordinary Lutheran Ministries. ELM believes the public witness of LGBTQIA+ ministers transforms the church and enriches the world.