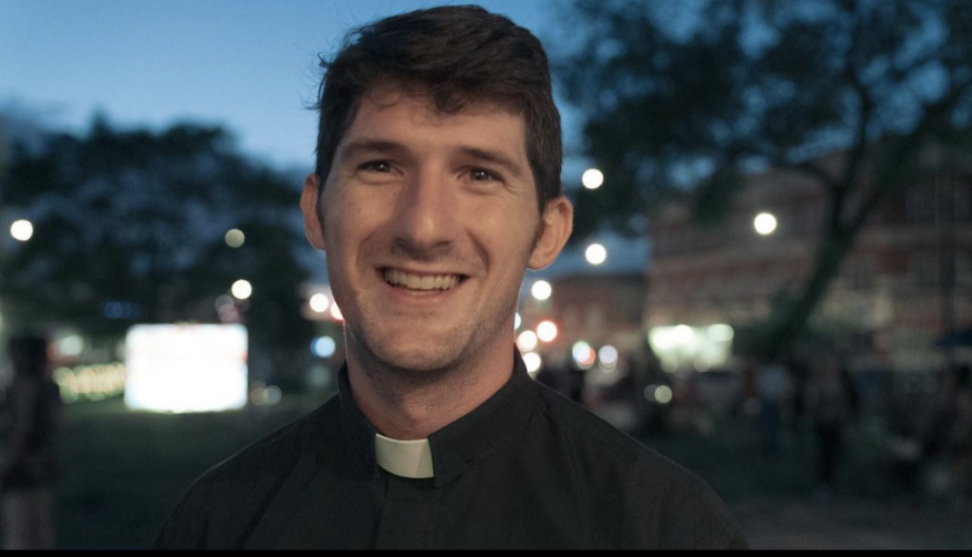 Called to Community, Called to Action: The Rev. Matt Zemanick
In June the Synod Council of this Synod called me to serve as a Community Chaplain & Faith Community Organizer at the Southeast Environmental Task Force [SETF] on Chicago's Southeast Side. Both chaplaincy and organizing are highly contextual. On the southeast side it means listening to residents who are concerned about the health of their families because of contaminated land, water, and air. There are over 100 industries with IEPA permits to dump waste into the air and water. Before the EPA existed, homes were built on marsh land filled with steel slag. We do not know the full scope of environmental devastation nor the cumulative impact it has on the health of the Southeast Side.
By the grace of God and the call of the Church I find myself accompanying the southeast side in a new and creative approach which understands the link between spiritual care, community care, and addressing structural injustices like environmental racism. This is an embodied, tangible fulfillment of my Ordination vow to be a faithful witness to a Gospel which proclaims Christ came to the world to "let the oppressed go free!" And it is a faithful witness to the ELCA's social statements on Caring for Creation, the Church in Society, and Race, Ethnicity & Culture.
This call is a joy, honor, and immense responsibility to which both the residents of the southeast side and the Synod Council have entrusted me. For this I am grateful. It is with this heart of gratitude I am able to serve on the Illinois Poor People's Campaign coordinating committee, an organization both SETF and our Synod support. This is a faithful witness to our 2018 Synod Assembly's resolution to support the IL PPC.
The national coordinating committee of the Poor People's Campaign has declared this summer a summer of direct action for voting rights. As a part of this coordinated effort, it is my honor to invite YOU, all poor people, and our allies, on behalf of the Illinois Poor People's Campaign to rally for Voting Rights on Monday July 26 from 11am to noon at Federal Plaza in Downtown Chicago.
If you have any questions about this call, the fight for environmental justice on the southeast side, or are interested in partnering with SETF as part of your baptismal duty to care for creation, please contact me at
Peace & Blessings,
Pastor Matt+
Community Chaplain, SETF
Pastor Matt Zemanick serves as a community chaplain at the Southeast Environmental Task Force – a grassroots, women-led environmental justice organization which has served Chicago's SE Side for over 30 years. His work ranges from facilitating large community meetings to helping community members prepare to advocate for policies that will make the environment safe. This work is grounded in the responsibility the Creator gave humanity to care for creation, and Luther's affirmation of Christ's presence in, with, and under all creation because Christ is "seated at the right hand of the Father," who is ever-present. When he is not working, Pastor Matt likes to play video games, read, swim, go to the beach, learn new languages, and travel. Reach Pastor Matt at or 13300 S. Baltimore Ave. Chicago, IL 60633.