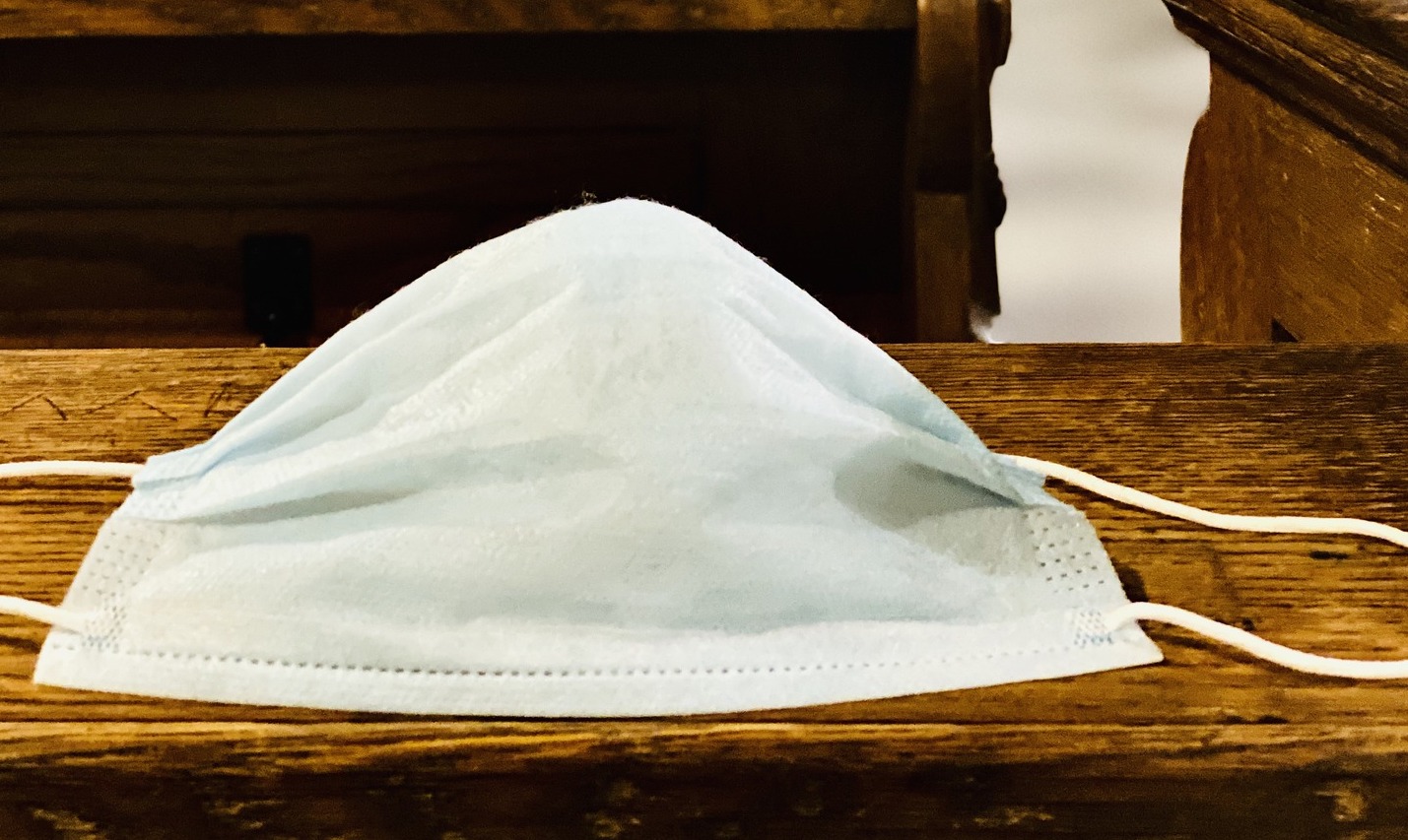 Tier 2 Mitigation Measures (English y Español)
January 19, 2021
Dear Partners in Ministry,
The COVID-19 pandemic is far from over, but the regions for Metropolitan Chicago Synod (MCS) have seen a slight drop in positivity rates. In addition, as of Monday, January 18 the Illinois Department of Public Health (IDPH) revised its criteria for mitigations to reflect an increase in hospital staffing. As such, all of MCS has moved into less restrictive mitigations found in Tier 2 effective immediately. 
TIER 2 MITIGATION MEASURES
A few highlights related to church life:
Working from home should be promoted when possible
A limit of 10 individuals in both indoor and outdoor groups
Additional information about Tier 2 can be found here.
MCS's RECOMMENDATION
It is important that your congregation follows the most restrictive COVID-19 measures put in place by your local government. We hope that this trend continues and that some will move into less restrictive tiers in the weeks ahead. Therefore, this is the time for your congregation's leaders to begin discussing how congregation life might be impacted by moving into Tier 1 or Phase 4. Please continue to closely monitor the situation and review updates from Restore Illinois here and from IDPH here. 
Below is a basic summary of items impacting congregation:
No groups
Those who can work remotely should work remotely
Group size is 10 or less (both indoors and outdoors)
Promote work from home when possible
Group size is the lesser of 25 people or 25% capacity (both indoors and outdoors)
Continued emphasis on telework
Group size is the lesser of 50 people or 50% capacity (both indoors and outdoors)
Continued encouragement to work from home when possible
RESOURCES AND GUIDELINES FOR CONGREGATIONS
More operational information can be found in the frequently updated "Restoring Metropolitan Chicago Synod" and its associated summary charts.
Questions or additional clarifications about MCS's recommendations can be directed towards the Associate to the Bishop for your conference. 
In love of neighbor,
The Rev. Yehiel Curry, Bishop; Metropolitan Chicago Synod
The Rev. Jason S. Glombicki, Restoring MCS co-leader; Synod Council
The Rev. Kyle R. Severson, Restoring MCS co-leader; Pastoral Staff
---
19 de enero de 2021
ACTUALIZACIÓN COVID: Medidas de mitigación de nivel 2
Estimados socios en el ministerio:
La pandemia de COVID-19 está lejos de terminar, pero las regiones del Sínodo Metropolitano de Chicago (MCS) han visto una ligera caída en la velocidad de casos positivos. Además, a partir del lunes 18 de enero, el Departamento de Salud Pública de Illinois (IDPH) revisó sus criterios de mitigación para reflejar un aumento en la dotación de personal del hospital. Como tal, todo MCS ha pasado a mitigaciones menos restrictivas que se encuentran en el Nivel 2 con efecto inmediato.
MEDIDAS DE MITIGACIÓN DE NIVEL 2
Algunos aspectos destacados relacionados con la vida de la iglesia:
Se debe promover el trabajo desde casa cuando sea posible
Un límite de 10 personas en grupos interiores y exteriores.
Puede encontrar información adicional sobre el Nivel 2 aqui. 
RECOMENDACIÓN DE MCS
Es importante que su congregación siga las medidas COVID-19 más restrictivas establecidas por su gobierno local. Esperamos que esta tendencia continúe y que algunos pasen a niveles menos restrictivos en las próximas semanas. Por lo tanto, este es el momento para que los líderes de su congregación comiencen a discutir cómo la vida de la congregación podría verse afectada al pasar al Nivel 1 o la Fase 4. Continúe monitoreando de cerca la situación y revise las actualizaciones de Restore Illinois y de IDPH.  https://dceocovid19resources.com/restore-illinois
A continuación se muestra un resumen básico de los elementos que afectan a la congregación:
NIVEL 3
Sin grupos
Aquellos que pueden trabajar de forma remota deben trabajar de forma remota
EL NIVEL 2
El tamaño del grupo es de 10 o menos (tanto en interiores como en exteriores)
Promocionar el trabajo desde casa cuando sea posible
TIER 1
El tamaño del grupo es el menor de 25 personas o 25% de capacidad (tanto en interiores como en exteriores)
Énfasis continuo en el teletrabajo
FASE 4
El tamaño del grupo es el menor de 50 personas o 50% de capacidad (tanto en interiores como en exteriores)
Aliento continuo para trabajar desde casa cuando sea posible
RECURSOS Y DIRECTRICES PARA CONGREGACIONES
Se puede encontrar más información operativa en el "Sínodo de la restauración metropolitana de Chicago", actualizado con frecuencia, y sus cuadros resumidos asociados.
Las preguntas o aclaraciones adicionales sobre las recomendaciones de MCS pueden dirigirse al Asociado del Obispo para su conferencia.
En amor del prójimo,
The Rev. Yehiel Curry, Bishop; Metropolitan Chicago Synod
The Rev. Jason S. Glombicki, Restoring MCS co-leader; Synod Council
The Rev. Kyle R. Severson, Restoring MCS co-leader; Pastoral Staff