News & Publications
However, I consider my life worth nothing to me; my only aim is to finish the race and complete the task the Lord Jesus has given me – the task of testifying to the good news of God's grace.
– Acts 20:24
Metro Word
Published monthly, and made available online, Metro Word, the monthly newsletter of the Metropolitan Chicago Synod, is also mailed to the congregations and rostered leaders upon request. The deadline for submission of information is the 15th of each month for the next month's issue.
Join our E-community!
Connect With Us
Submissions may be e-mailed to Tom Gaulke: . Submissions will be edited for space, clarity, and to conform to synod guidelines. Please review our Synod Communications and Media Policy here→

Other Online Lutheran Publications

20 Years of LIving Theology in the Metropolitan Chicago Synod since 1996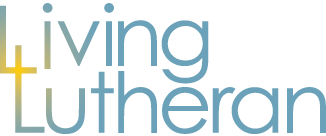 "Living Lutheran is an opportunity for church members to express individual perspectives…"