Synod Assembly 2021
(English y Español)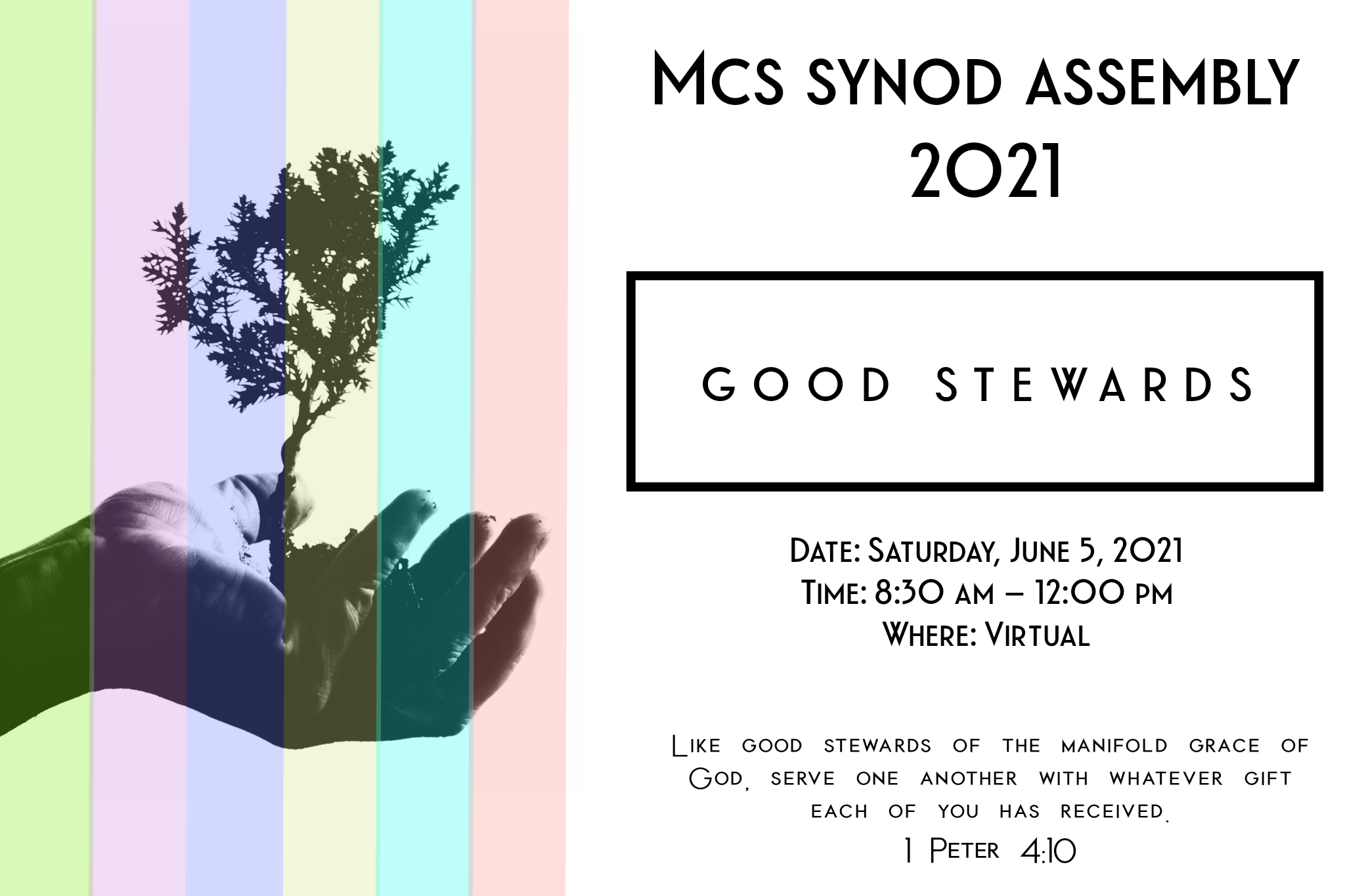 Dear Partners in Ministry, 
We are pleased to announce that the 2021 Metropolitan Chicago Synod, ELCA, Synod Assembly will be taking place virtually, June 5, 2021. This year's theme will be "Good Stewards."
More information about the assembly will soon be arriving in your inbox and on the MCS website.  
In the meantime, save the date, and plan to join us virtually.
Date: Saturday, June 5, 2021
Time: 8:30 am – 12:00 pm
Where: Virtual
Theme: Good Stewards
Verse: 1 Peter 4:10
"Like good stewards of the manifold grace of God, serve one another with whatever gift each of you has received."
Estimados compañeros y compañeras en ministerio:
Nos complace anunciar que la Asamblea del Sínodo Metropolitano de Chicago de 2021, ELCA, se llevará a cabo virtualmente el 5 de junio de 2021. El tema de este año será "Buenos mayordomos "
Pronto recibirá más información sobre la asamblea en su correro electronico y en el sitio web de MCS.
Mientras tanto, reserve la fecha y plane unirse a nosotros virtualmente.
Preguntas? Comuniquese con la reverenda Sunitha Mortha.
Fecha: sábado 5 de junio de 2021
Hora: 8:30 am – 12:00 pm
Dónde: Virtual
Tema: buenos administradores
Versículo: 1 Pedro 4:10
"Cada uno ponga al servicio de los demás el don que haya recibido, administrando fielmente la gracia de Dios en sus diversas formas."

Synod Assembly Quicklinks