Synod Assembly 2021
Tech Support Help Desk During the Assembly || Soporte técnico durante la reunión
If you are experiencing any technical difficulties from the time you register on Saturday morning, through the assembly, you may contact a member of our Tech Support Team.
Team members will be waiting to assist you, based on the first letter of your last name.
Por ayuda en Español: Llame Josh 563.650.2509
Last Names A-H: Call Bruce 224.800.1454
Last Names I-P: Call Stacy 224.232.8128
Last Names Q-Z: Call Bill 847.485.9201
In Case of Emergency: Call Jim 850.706.0614
*Note: These phone numbers are only active on the day of the assembly for technical help.
Registration for MCS Assembly is currently closed.
Non-voting members, visitors, and guests are not required to register, and are invited to attend the Assembly via the MCS YouTube or Facebook Page.
Los miembros que no votaran, los visitantes y los invitados no están obligados a registrarse y están invitados a asistir la Asemblea del Sínodo a travéz de la página de Facebook y Youtube de MCS.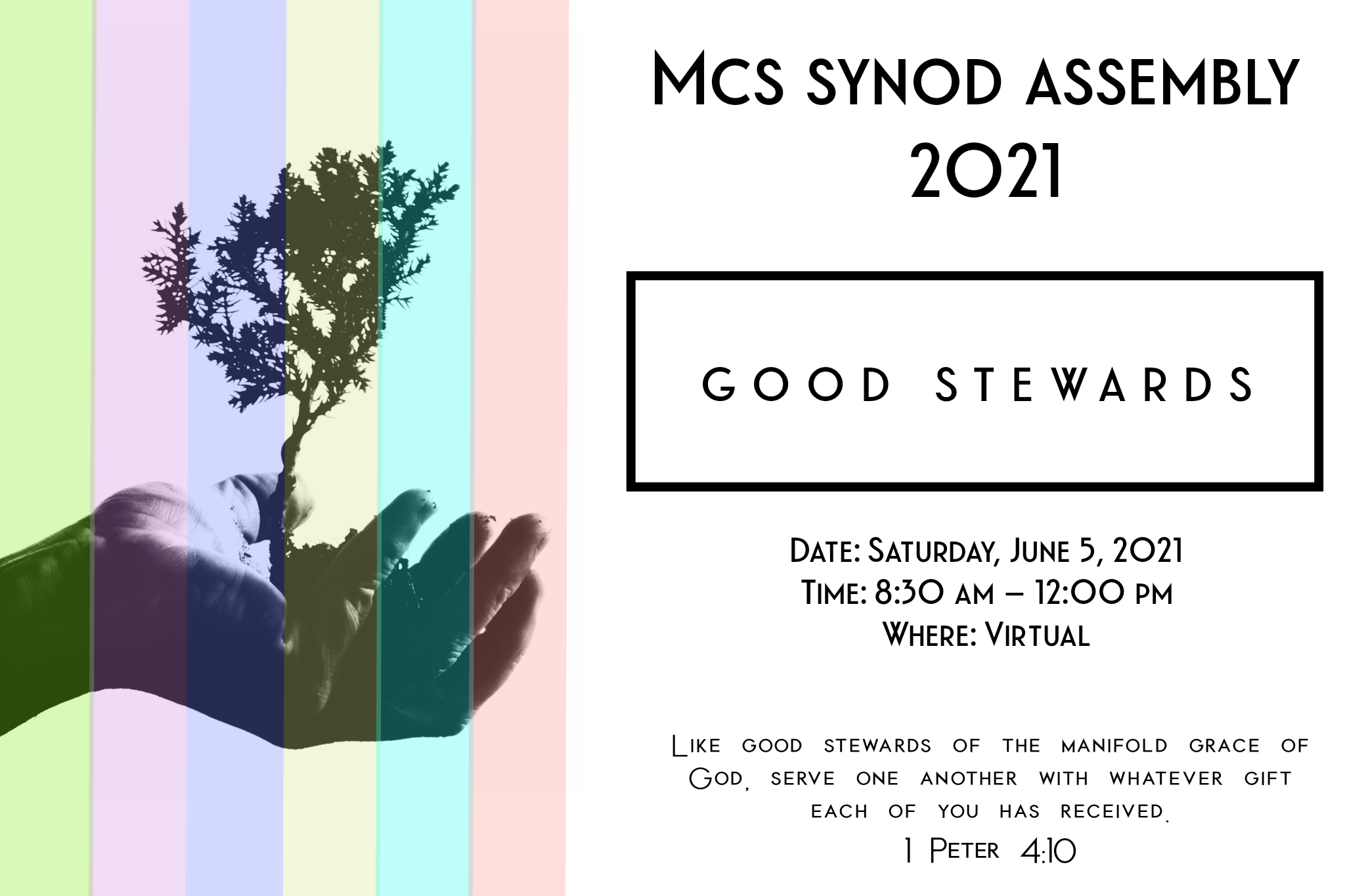 Date: Saturday, June 5, 2021
Voting Member Mandatory Check-In: 7 – 8:20 am
Time: 8:30 am – 12:00 pm
Where: Virtual
Theme: Good Stewards
Verse: 1 Peter 4:10
"Like good stewards of the manifold grace of God, serve one another with whatever gift each of you has received."
Pre-Assembly Checklist
Attend or Watch a Synod Assembly Orientation via Zoom (

May 15, 22, 29

) or on our

YouTube Channel

Read Book of Reports

(Updated 6/02)

Before June 5, have access to a computer or other device, plus wi-fi access, so you can easily attend the assembly and access your email during the event

To ensure your ability to vote, be sure that you registered with your correct email address. You may edit your email using your Learning Stream registration receipt, or email for help.  

Assembly Quicklinks